Mildred Settle Bunton was the first female student of color admitted to Penn State and the first to graduate from the university. She enrolled in 1929 as a transfer from the University of New Orleans and graduated in 1932 with a degree in home economics. She went on to a formidable career as an expert in nutrition.
Bunton grew up in Uniontown, Pennsylvania, the seventh of nine children raised by a single mother. She ranked tenth in her high school graduating class, but her family's meager finances delayed her college education. Four years passed before she was admitted to the University of New Orleans and worked as a babysitter to pay her tuition.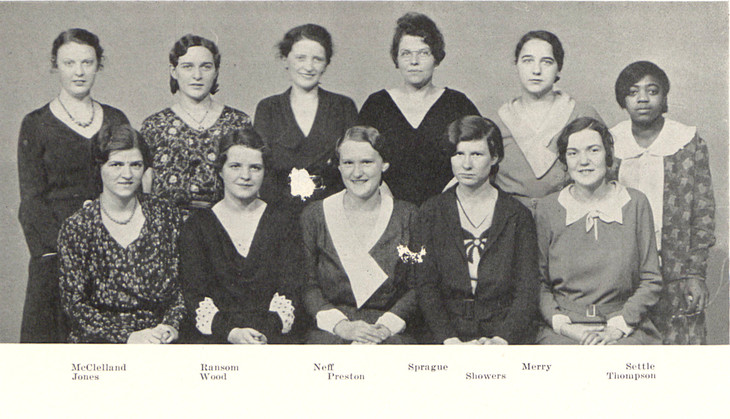 Until she transferred to Penn State, the school had never admitted a woman of color. Black male students had attended the college as early as 1899, when Calvin H. Waller enrolled on his way to a degree in agriculture in 1905.
Bunton was an honors student throughout her years at Penn State but struggled to afford tuition. She worked for two faculty members to pay for room and board, and she borrowed from the Penn State College Fund.
During her last two years, she received two scholarships from the State Federation of Pennsylvania Women. When asked about her experience as the only woman of color on campus, Bunton said: "No one ever mistreated me when I was at Penn State."
With her Penn State degree, she entered a dietetic internship at Freedmen's Hospital in Washington, D.C. Freedmen's was the first hospital to treat former slaves and became an important hospital for the capital's African American community. In 1953, Bunton entered a master's degree program in nutrition at Cornell University.
She returned to Freedmen's Hospital as its director of dietetics, and she also became an associate professor at Howard University. She served as chairwoman of the District of Columbia's Mayor's Commission on Food, Nutrition, and Health.
Bunton was named a Penn State Distinguished Alumnus in 1973. The Bunton-Waller Scholars Program, honoring Bunton and Waller as the university's first female and male students of color, is given to students who enhance the Penn State's diverse population.
Arielle Lim
---
Sources:
"Former Uniontown Nurse is Old-Fashioned Success Story." New Pittsburgh Courier, June 23, 1973.
"The Black Experience at Penn State," The Penn Stater, March / April 1989.
---
First Published: May 20, 2021
Last Modified: December 5, 2021