The State College Spikes is a professional baseball team that has played in Centre County since 2006.
The club, formerly the New Jersey Cardinals, was purchased in 2002 by a group that also owned the Double-A Eastern League Altoona Curve. The team moved to State College in 2006, playing in the New York-Penn League, a Class A, short-season minor league.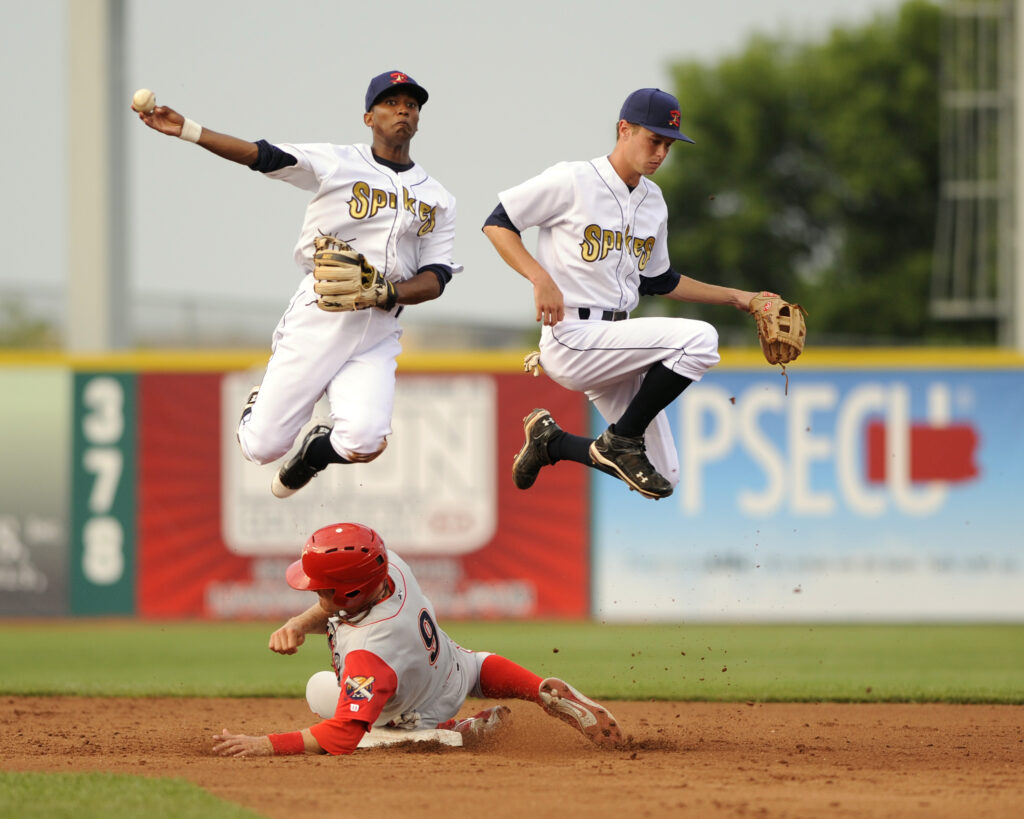 The name "Spikes" was selected from among five finalists suggested by fans (Anglers, Coalys, Furnace, Haymakers, and Spikes). The team's mascot is a white-tailed deer with a "spike," an undeveloped antler symbolic of a team with young players who aspire to play in the major leagues.
The team plays at Medlar Field at Lubrano Park, which it shares with the Penn State baseball team. The ballpark opened in 2006 and seats 6,000 fans. The names honor Charles "Chuck" Medlar, the longtime Penn State baseball coach, and Anthony P. Lubrano, a Penn State alum and donor.
In their first season in State College, the Spikes were an affiliate of the St. Louis Cardinals. They were in the Pittsburgh Pirates organization from 2007 to 2012 and switched back to the Cardinals from 2013 to 2020. The Spikes won New York-Penn League championships in 2014 and 2016.
The 2020 season was cancelled due to the COVID-19 pandemic. That year, Major League Baseball reorganized its farm system and eliminated many affiliated minor league teams, including the Spikes.
However, in 2021 State College became one of six teams that founded the MLB Draft League. The league is sponsored by Major League Baseball and fields draft-eligible prospects from high school and college teams.
More than sixty-five former Spikes players have gone on to play in the major leagues. Oliver Marmol, who managed the Spikes during the 2013 and 2014 seasons, was named the St. Louis Cardinals manager in 2021.
Curtis Chan
---
Sources:
Danahy, Anne. "PSU to build new baseball complex." Centre Daily Times, January 22, 2003.
Czerwinski, Kevin T. New Jersey Cardinals headed to State College. MiLB.com, October 4, 2005. https://www.milb.com/news/gcs-29317 (Accessed August 5, 2021)
MLB Draft League. MLB.com https://www.mlb.com/mlb-draft-league (Accessed August 5, 2021)
State College Spikes. https://www.milb.com/state-college (Accessed August 5, 2021)
---
First Published: August 17, 2021
Last Modified: July 6, 2022