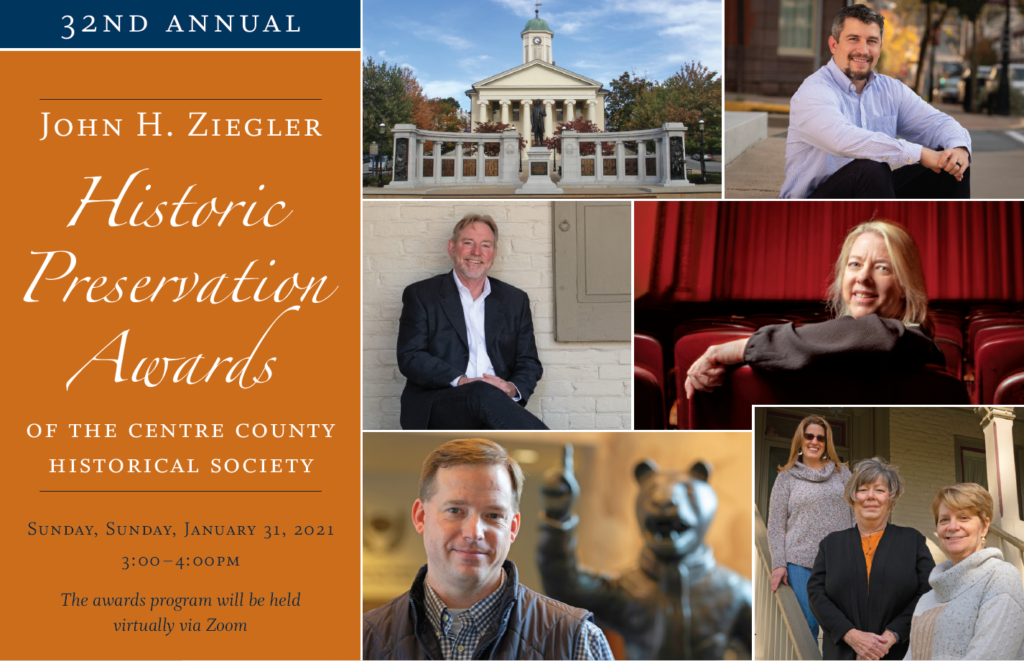 View a recording of the ceremony below.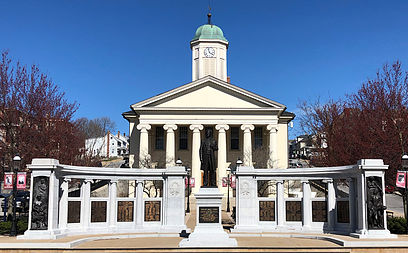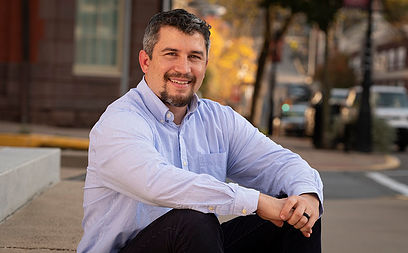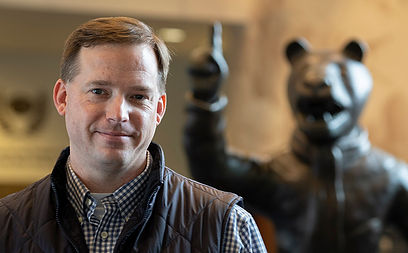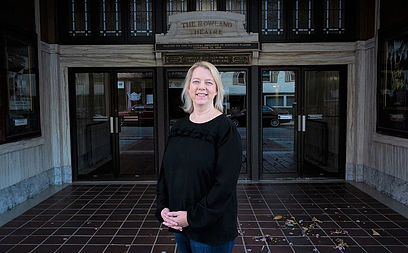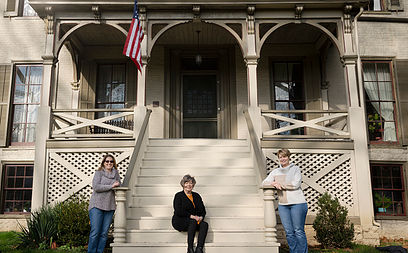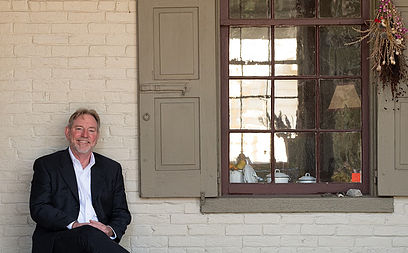 Since 1988, the Centre County Historical Society (CCHS) has annually recognized individuals and organizations for their outstanding work in preserving and interpreting Centre County history.

Historic preservation and advocacy projects from around the county will be featured on January 31 at 3:00 p.m. Join us to celebrate and learn about the amazing work and dedication of the 2020 award recipients. The presentation will last for about one hour and be held on the Zoom meeting platform.

Even though we cannot be together in-person this year, we hope you will enjoy and be inspired by the good work that is being done in Centre County to preserve its heritage.
We have a dedicated lineup of Award Nominees for the 32nd annual John H. Zeigler Historic Preservation Awards ceremony that embody the vitality of historic preservation and "doing history" in Centre County:
Education and Advocacy – Matt Maris, Local Historia Historical Walking Tours
Preservation and Restoration – Centre County Soldiers and Sailors Memorial and Curtin Monument Restoration, Centre County Board of Commissioners: Michael Pipe-Chair, Mark Higgins-Vice Chair, Steven Dershem-Commissioner
Alan Popovich, AIA-APArchitects, LLC, Sue Hannegan, Alberto Romero M.A. and Alec Romero
History and Heritage – Ken Hickman, Executive Director, Penn State All Sports Museum
Support and Volunteerism – Rebecca Inlow, Rowland Theatre
President's Award – CCHS Stocking Stuffer Committee. Accepting the Award for the Committee: Deb McManus-Chair, Cathy Horner and Becky Dreese
Jacqueline J. Melander Award – Alan Popovich, AIA
This program is free and open to the public, but donations are appreciated. The recorded program is available below or on the CCHS YouTube channel and also recorded and will be made available on C-Net. For questions, or more information about this program or to how to submit a nomination, contact Mary Sorensen at (814) 234-4779 or msorensen@centrefurnace.org.
With special thanks:
C-NET Sponsor: Centre County Government
Photography: Will Yurman • Graphic Design: David Lembeck
Photo of the Centre County Sailors and Soldiers Memorial: APArchitects, LLC
Awards Program Committee • Co-chairs: Katie O'Toole and Ford Risley

See past recipients of the John H. Ziegler Historic Preservation Awards and learn about how to nominate a special person or project for an award here: