The Nittany Valley Symphony is a community orchestra that has been performing in Centre County since 1967.
The symphony was organized by Ann Keller of State College to perform at the first Central Pennsylvania Festival of the Arts. She recruited local musicians, most of whom held other jobs.
The orchestra began performing regularly with concerts held at the State College High School auditorium. During the early years the orchestra members sometimes outnumbered the audience.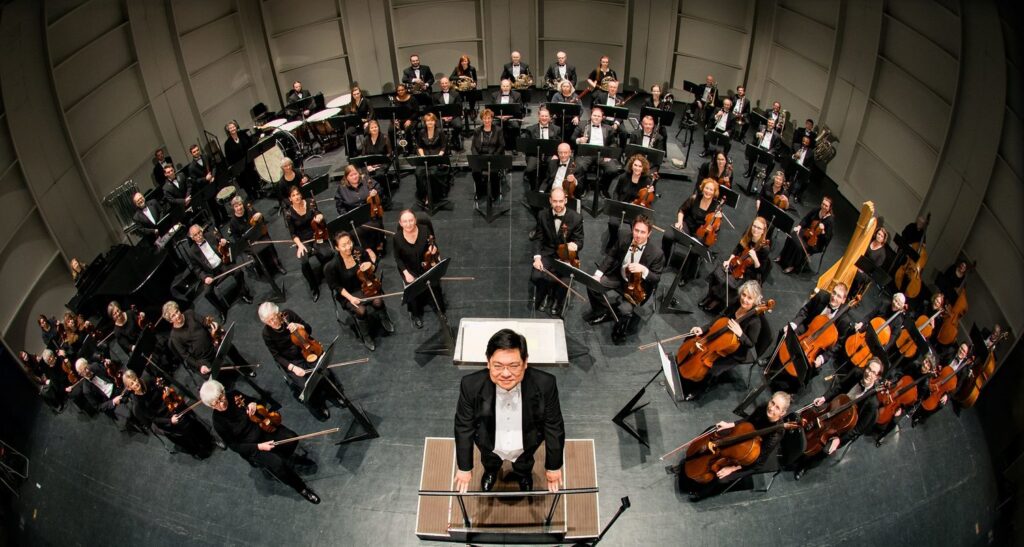 Today, the symphony comprises more than fifty professional and amateur musicians. Concerts are held before large audiences at Penn State's Eisenhower Auditorium, as well as other venues in the county.
The orchestra celebrated its 50th anniversary in 2017 with a concert in Eisenhower Auditorium that featured the works of Johannes Brahms, Sergei Rachmaninoff, and Dmitri Shostakovich.
Michael Jinbo served as conductor of the symphony for thirty-two years. A violinist who conducted orchestras around the world, Jinbo also was the music director of the Pierre Monteux School and Music Festival. He died in 2022.
The orchestra sponsors the annual Ann Keller Young Soloist Competition. Named in honor of the woman who founded the symphony, the competition is open to pianists and other instrumentalists in grades 9-12. Winners receive a cash prize and perform with the orchestra at its annual family concert.
Marinique Rolle
---
Sources:
Nittany Valley Symphony. www.nvs.org (Accessed April 30, 2022).
Doll, Keely. "'Completely Heartbroken': Nittany Valley Symphony mourns loss of longtime conductor," Centre Daily Times, April 21, 2021.
---
First Published: July 6, 2022
Last Modified: August 10, 2022