Lincoln Hall was a rooming house for Black male students at Penn State that became a center for African-American campus life from the late 1930s to the early 1950s.
The circa 1910 home at 119 North Barnard Street in State College was owned and operated by Harry and Rosa Gifford and their children, Bessie and Emanuel. The family had moved from Mississippi to be cooks at several fraternity houses.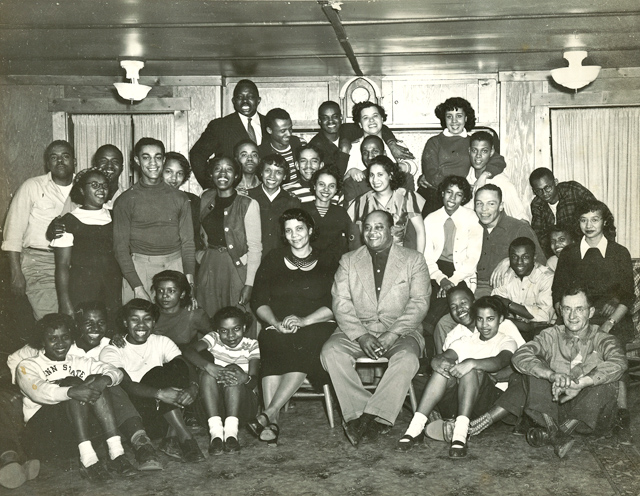 An unofficial campus policy at the time meant that Black men attending Penn State could only live in Lincoln Hall or in one of the few private homes in State College that accepted African American students as renters. Black women could live only in the dormitories or private homes.
Lincoln Hall housed six to eight students at a time. The Giffords and other black cooks in the area assisted students by hiring them to work for rent and meals. The network is credited for encouraging and supporting an early generation of Black students.
Students who lived at Lincoln Hall included Norwood "Barney" Ewell, an Olympic track gold medalist, and Wallace "Wally" Triplett, Penn State's first Black varsity football player who went on to play in the National Football League. Residents also included several founding members of the Penn State chapters of Alpha Phi Alpha and Kappa Alpha Psi fraternities.
During the 2012 Black Alumni Reunion, a State College historical marker was dedicated at Lincoln Hall. The ceremony included two of the three former residents still living, Triplett and Clayton Wilson, who both graduated in 1949.
Ford Risley
---
Source:
African American Chronicles: Black History at Penn State." www.blackhistory.psu.edu (Accessed July 1, 2021).
---
First Published: August 3, 2021
Last Modified: December 1, 2022