SUNDAY, JANUARY 23, 2022, 3:00 P.M.
The Awards Program will be held virtually via Zoom.
There is a 100 person limit, but the program will be recorded by C-Net and made available on this page.

Register by clicking the button below or call CCHS at 814-234-4779.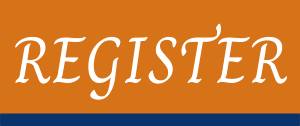 Since 1988, the Centre County Historical Society has annually recognized individuals and organizations for their outstanding work in preserving and interpreting Centre County history.

Historic preservation and advocacy projects from around the county will be featured on January 23 at 3:00 p.m. Join us to celebrate and learn about the amazing work and dedication of the 2021 award recipients. The presentation will last for about one hour and be held on Zoom.
The program will be recorded by C-Net and a link made available on this page. Whether you join us on Zoom or watch the C-Net recording afterward, we hope you will enjoy and be inspired by the good work that embodies the vitality of history preservation in Centre County.

We congratulate this year's lineup of dedicated Award Nominees for the 33rd annual John H. Ziegler Historic Preservation Awards ceremony:
Education and Advocacy
Robert Cameron – Columbus Chapel and Boal Mansion Museum in Boalsburg
For tireless efforts to raise awareness and garner community support for the Columbus Chapel and Boal Mansion Museum from uncovering and displaying artifacts from their extensive collection to making the site a community resource through improvements to the Boal Barn Theatre and development of the landscape.
Preservation and Restoration
The Glennland Building in State College
Gary Brandeis – The Scholar Hotel Group
The Campbell Family – Robert and Richard Campbell and Nancy Campbell Slagle
For restoration and rehabilitation of the historic Glennland Building in State College completed in 1933 by builder O.W. Houts and physician Dr. Grover Glenn. The Glennland Building is listed on the National Register of Historic Places.
History and Heritage
Benjamin Fehl – The Crooked House at Homecoming Park in Milesburg
For efforts to promote local history in Milesburg and strengthen the community through advocacy and through preserving the site of the Abigail Miles house. The house evolved into a community art project called The Crooked House at Homecoming Park.
Support and Volunteerism
St. John's United Church of Christ in Boalsburg – St. John's Stewardship Team
For overseeing the restoration of the St. John's United Church of Christ in historic Boalsburg through a several years-long initiative to complete major building repairs and preserve historic artifacts related to the church in preparation for its 200th Anniversary of continuous worship in 2022.
CCHS President's Award
Judith Heberling
For nearly two decades and well over 3000 hours of outstanding service to the Centre County Historical Society through her dedicated weekly curatorial work with the Society's object and archival collections and as a long time Centre Furnace Mansion Gardener.
Jacqueline J. Melander Award
Sue Hannegan
For outstanding and long-term advocacy of and commitment to historic preservation in Centre County and community revitalization through promoting the continued use of older buildings. Currently Sue is focusing her talents in the role of President of the Roland Curtin Foundation.
This program is free and open to the public, but donations are appreciated. The program will be recorded and will be made available on C-Net. For questions, or more information about this program or to how to submit a nomination, contact Mary Sorensen at (814) 234-4779 or msorensen@centrefurnace.org.
With special thanks:
C-NET Sponsor: Centre County Government
Photography: Will Yurman • Graphic Design: David Lembeck
Awards Program Committee • Co-chairs: Katie O'Toole and Ford Risley

View a recording of the 2020 ceremony.
See past recipients of the John H. Ziegler Historic Preservation Awards and learn about how to submit an award nomination: