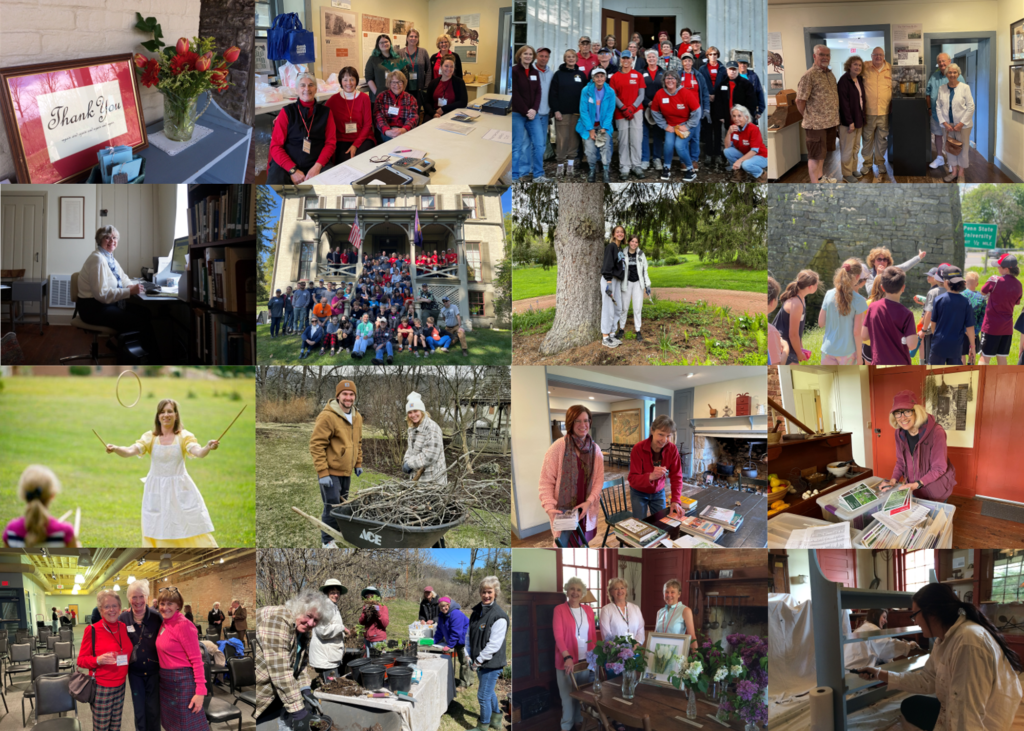 Thank you to 132 generous members and friends for contributing a record $18,351 and helping CCHS win $500 through the Nestlerode & Loy Kick-Off Power Prize!
A million thanks to all who supported CCHS during the 2023 Centre Gives Campaign.
Your generous donations to the Historical Society exceeded 2022 by over $8000. This critical funding is an immense help to support ongoing needs and we are ever grateful.
Thank you to the Centre Foundation for hosting Centre Gives!
Since 2012 when Centre Gives began, it has benefited over 200 local charities throughout the county, enhancing services across many interest areas – arts, animals, cultural, education, environment, and health & social services. We are grateful to be a part of this incredible opportunity and extend our sincere thanks to Centre Foundation, The Hamer Foundation, and all of the businesses that support Centre Gives.
We are beyond thankful for the incredible generosity given to the Centre County Historical Society during Centre Gives. Gifts received through Centre Gives are a critical component of the Centre County Historical Society's fundraising efforts to cover programming and day to day operations at the Centre Furnace Mansion and Boogersburg School. Your donations through Centre Gives help us to continue the mission work of CCHS including:
Tours at the Centre Furnace Mansion and Boogersburg School
History talks and programs
Historic Preservation Advocacy
Student internships
Volunteer opportunities to help preserve and display collections, maintain property and gardens, write articles and assist with fundraising events