A Million Thanks!!
Centre County United Way 29th Annual Day of Caring
At the Centre Furnace Mansion and the Boogersburg School
Thursday, October 6, 2022
Never doubt that a small group of committed people can change the world. Indeed, it is the only thing that ever has. ~Margaret Mead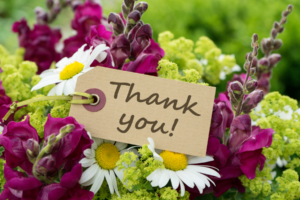 Many many thanks go out to over 170 individuals, organizations and businesses who volunteered and contributed to the 2022 United Way Day of Caring at the Centre Furnace Mansion and the Boogersburg School historic sites.
This was a highly successful and productive day and included much weeding, mulching, polishing, cleaning, window washing, vacuuming, mopping, and good cheer! We also planted 850 spring flowering bulbs and 27 native shrubs and trees.
The Centre County Historical Society benefits tremendously from this special day at the Mansion. The impact on the maintenance and beautification of the sites, seen especially in the landscape, has been immeasurable. Both the Centre Furnace Mansion and Boogersburg School look splendid, spruced up and ready for another year of visitors and activities!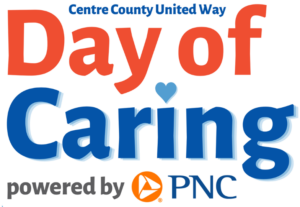 THANK YOU CENTRE COUNTY UNITED WAY! and PNC Bank For all of the efforts and support that goes into hosting the Day of Caring. We are grateful for the opportunity to be one of the many host sites for the PNC United Way Day of Caring in the past 29 years. Through the Day of Caring, Centre County United Way has completed over 4000 projects, enlisted over 70,000 volunteers, and saved Centre County non-profit organizations over 10 million dollars since it began.
WTAJ VIDEO about the Day of Caring featuring Centre Furnace Mansion – Thank you WTAJ!!
Oh behalf of the Board of Governors of the Centre County Historical Society, we extend our warmest appreciation to Centre County United Way and to all [outlined below] who have graciously donated materials and/or took time from your busy schedules to join us on the Day of Caring and make it a highly productive day!
With gratitude,
Mary Sorensen
Executive Director
Centre County Historical Society
SPECIAL THANKS TO OUR BUSINESS AND ORGANIZATIONAL PARTNERS
Our special thanks to all whose leadership, community spirit and contributions have made the day's activities productive and memorable:
CONTRIBUTORS OF MATERIALS AND IN-KIND SERVICES
Cafe Lemont
Penn State Office of Physical Plant
VOLUNTEERING ORGANIZATIONS
Arize Federal Credit Union
Centre County Historical Society Volunteers
Chesapeake Bay Foundation and Pennsylvania Interfaith Power and Light
First National Bank
Just Serve
KBB Realtors
OLLI
Penn State Health and Human Development
Penn State Office of Physical Plant, Buildings and Grounds
Penn State Naval ROTC
Penn State Women's Lacrosse
Reliance Bank
State College Area School District, Delta Program Middle School

PENN STATE NAVAL ROTC
Marshall Austin
Chase Baxter
Joshua Broadt
Jake Burleson
Julie Claycomb
Josh Contreras
Benjamin Converse
Jackson Cook
Antonio Daiute
Gabriel Gonda
Robert Haggerty
William Kern
Daniel Kim
Joseph Lock
Michael Lockwood
Daniel Manolesco
Charles McCole
Luke Neverosky
Davonte O'Brien
June Park
Jacob Pemberton
Cole Robinson
James Sandt
Paul Skehan
Zach Stevenson
Gilbert Stokes
Taylor Turley
Richard Wilson
Raven Windecker
PENN STATE ATHLETICS
Penn State Women's Lacrosse
Gianna Cutaia
Kayla Abernathy
Cayden Jarvis
Ellie Hollin
Kathryn Toohey
Sammy Dupcak
Alaina Hamood
Lauren Saltz
Ashley Bowan
Emma Kelly
Payton Wainman
Kristin O'Neill
Elise Smigiel
Katie Haus
OLLI PENN STATE
Linda Arble
Pamela Francis
Ann Glaser
Shirley Hendrick
Chris Hillebrand
Carol Hine
Emily Hoffman
Ginny & Dave Hosterman
Kathy Karchner
Sandy Lopez
Doris Mack
Lisa Mazzocchi
Elizabeth Parks
Peter & Diane Quinn
Judy Reed
Jennifer Rittenhouse Pruss
Carla Rossi
Louise Rounds
Brynn Rousselin
Roseann Sieminski
Patty Stephens
Pat Stevens
Marsha Turner Pluhar
Kay Waslohn
Jan Yoder
Spring Younkin
Pam Zimmerman
STATE COLLEGE AREA SCHOOL DISTRICT – DELTA MIDDLE SCHOOL
Felix deWarren
Shaelyn Dwyer
James Eldreth
Marin Erikson
Evan Feinberg
Sofia Haas
Payton Kaminske
Stella Leicht
Henry Leitzinger
Genevieve Lemay
Cameron Lundin
Paul McCormick
Conner McNeill
William Meehan
Oscar Narber
Gian North
Isabella Perea- Matts
Ayame Rasgon
Owen Rasmussen
Ben Seaton
Jillian Vanderhoof
Justina Wang
Everly Wendle
Joseph Williams
Woods
Evelyn Woolfrey
Megan Wozetek
ARIZE FEDERAL CREDIT UNION
Shelly Andrews
Katie Barr
Barb Bernier
Ashley Dalton
Abbie Duck
Josh Fritchman
Marcia Grupp
Rik Harris
Ella Kerstetter
Kristin Macafee
Mike Meier
Lori Miller
Hugh Mose
Keri Panek
Mary Potter
Gretta Ray
Ken Schirling
Michael Scott
Beth Trzcinski
Shane Twomley
Taylor Walker
Olivia Yost
PENN STATE HEALTH AND HUMAN DEVELOPMENT
Renee Bailey
Meri Bittner
Sara Brennen
Amanda Brown
Abby Copeland
Mattea Derr
Austin Hahn
Julia Hollowell
Jackie Golas
Isabel Irwin
Dave Koelle
Sydney long
Dennis Maney
Danielle Manni
Joe Miller
Lizzie Ochs
Megan Owens
Ben Santiago
Olivia Schoppen
Niharika Sharma
Jessica St.Clair
Chrissy Snyder
Jason Susko
Marina Vanderslice
Kevin Kelliher
KBB REALTORS
Jane Adams
April Burrell
Lindsey Byers
Derek Canova
Mary Hodges
Gretchen Knipe
Dona O'Hara
Liz Piazza
Katie Prestia
Jillian Reese-Weyhe
Beth Richards
Sandy Stover
Chris Turley
Larry Walker
Christa Watschke
Cynthia Williams
Erin Witmer
Skyler Woodward
RELIANCE BANK
Kelly Felix
Christie Douds
Christina Hinkle
Lisa Faretta
FIRST NATIONAL BANK
To all of the good people who finished at the Arboretum at Penn State early and still had enough energy to come to the Centre Furnace Mansion and help out!!
JUST SERVE
Sister Dummer
Sister Gunn
Sister Lange
Sister Leavitt
Sister Sinclair
CENTRE COUNTY HISTORICAL SOCIETY VOLUNTEERS AND CONTRIBUTORS:
We extend special thanks to our CCHS volunteer colleagues for all of their planning and coordinating of efforts ahead of time for all of the projects that we are able to complete on the Day of Caring.
Frank Archibald
Joyce Christini
Mike Canich
Becky Dreese
Elizabeth Dutton
Jo Merrell & Floyd Todd
Katie Frieden
Dick Hayes
Judy Heberling & Mike Husband
Chris Igo
Beverly Lipski
Lou Mayer
Ruth Merritt
Ann Mollenbrock
Gloria Nieweg
Sharon Phillips
Geri Reeve
Lynn Royse
Paul Scanlon
Annie Taylor
Suzanne Thompson
Jan Villastrigo
Food and Other Donations:
Michael Canich
Joyce Christini
Elizabeth A Dutton
Katie Frieden
Judy Heberling & Mike Husband
Chris Igo
Beverly Lipski
Jo Merrell & Floyd Todd
Ruth Merritt
Gloria Nieweg
Lynn Royse
Johanna Sedgwick
Mary Sorensen
Annie Taylor
Suzanne Thompson
Jan Villastrigo
Linda Witmer
CCHS Staff Members
Mary Sorensen
Johanna Sedgwick