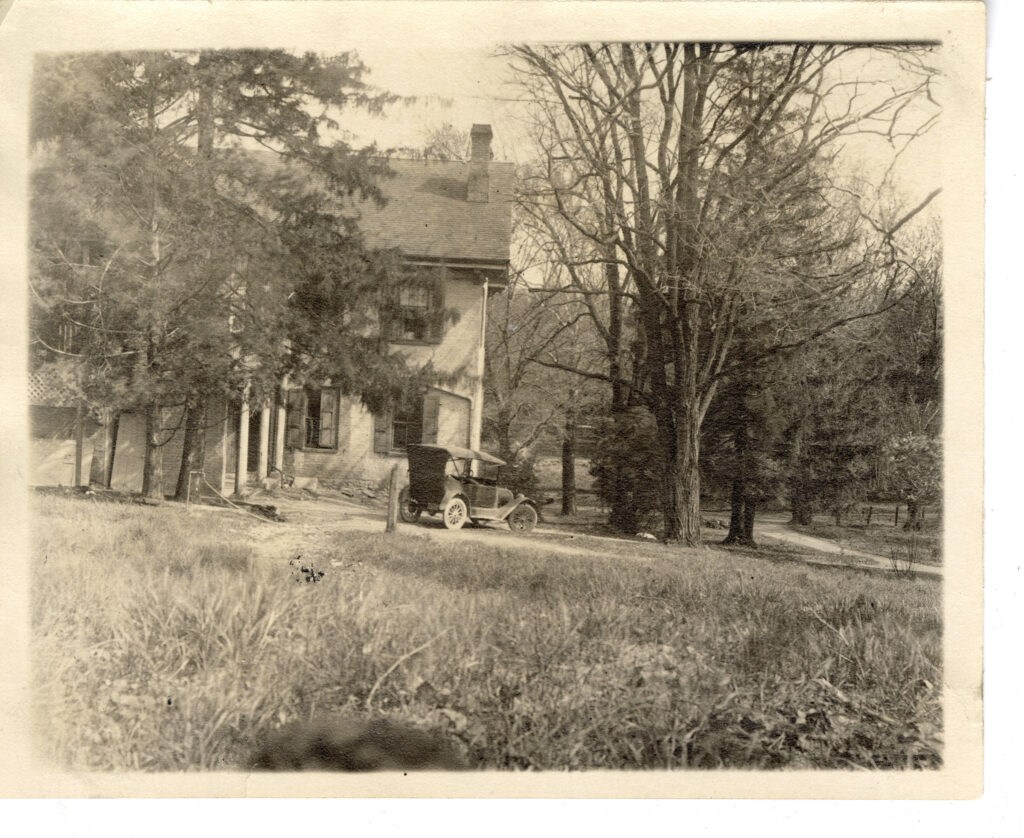 John Patton (1792-1798)
Centre Furnace co-founder John Patton appears to have been the original resident of Centre Furnace. His partner, Samuel Miles, lived outside Philadelphia and traveled to Centre County, but never lived here. Patton sold his interest in Centre Furnace in 1798 and moved to his farm near present-day Shingletown, where he died in 1804.
unknown (1798-1809)
Who immediately replaced John Patton as resident is unclear. It could have been John or Joseph Miles, Samuel Miles' sons and part owners, or it could have been furnace manager James Newell. After Newell left in 1804 to work for Bellefonte ironmaster John Dunlop, Joseph Miles and his cousin, Joseph Green, Sr., took charge of the furnace until it shut down in 1809. We do know that Catherine Miles, daughter of Joseph, was born at Centre Furnace in 1805.
Joseph Green, Jr. (1826-?)
Joseph Miles and Joseph Green, Sr. were co-owners when Centre Furnace went back into blast in 1826. Joseph Green, Sr. had been instrumental in building both Centre Furnace and the Milesburg Iron Works. Green's son, Joseph, Jr., became the resident manager, living in the Mansion with his wife Catherine Miles Green (daughter of Joseph Miles, born in the Mansion).
Various residents (1820s-1842)
There is evidence of several different residents at Centre Furnace during this time period, but no definite dates. Several Centre Furnace ironmasters or part owners may have lived here for short periods, especially S. Miles Green, John Irvin, Jr., and William Houston.
Moses and Mary Irvin Thompson (1842-1891)
In 1842, Moses Thompson, his wife Mary, and his two children moved into the Centre Furnace Mansion as resident ironmaster of Centre Furnace. In all, they had six children who grew to adulthood in the Mansion: Sarah, Elizabeth, John, William, Anna, and James. In addition, the Thompsons had live-in servants and boarders from the furnace in the Mansion. Read more about the Thompson family.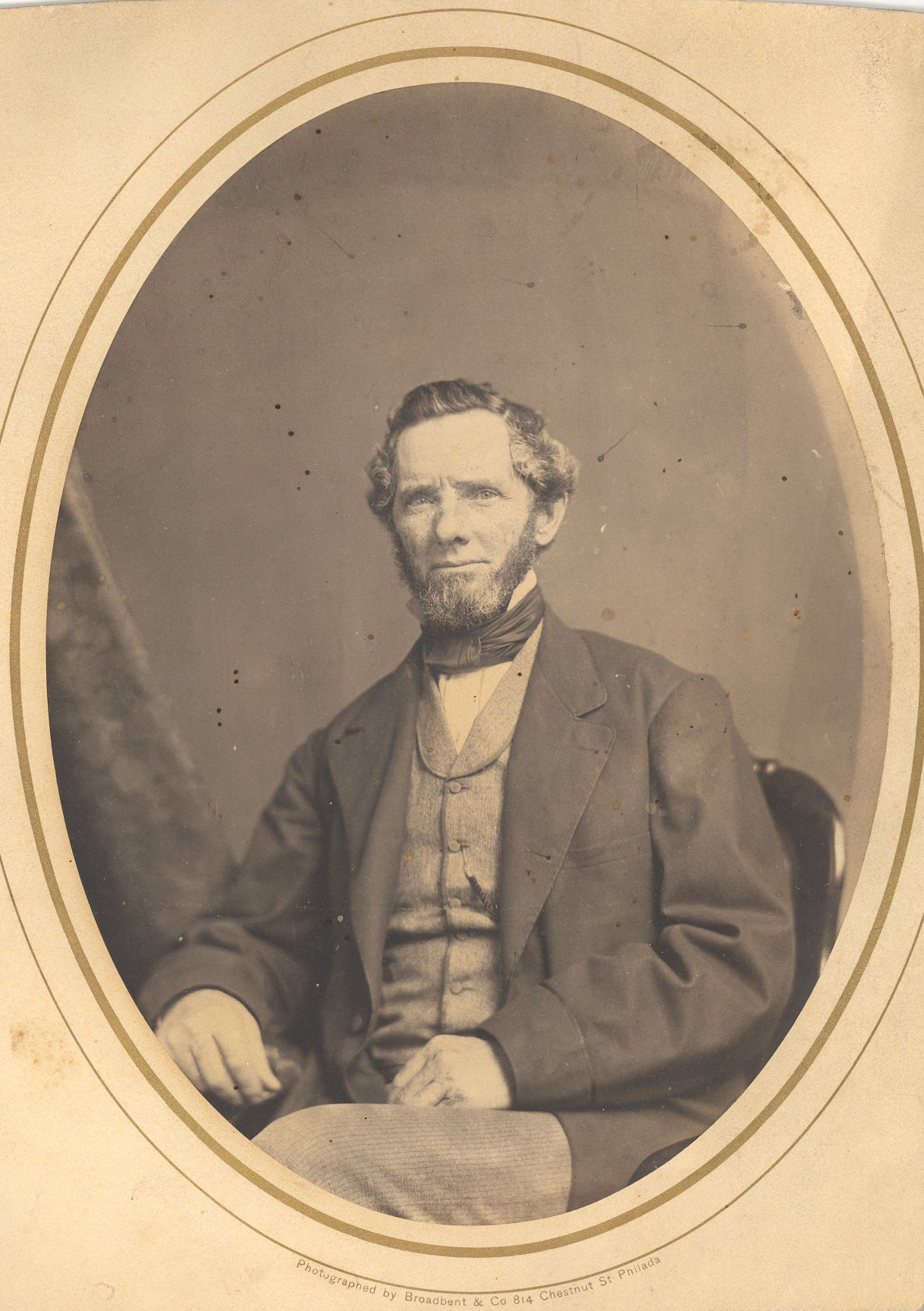 William Thompson (1891-1912)
When his father Moses died in 1891, he left the Centre Furnace Farms and the Centre Furnace Mansion to William. He, his wife Anna Elliott, and their children lived in the Mansion until his death in 1912. Read more about the Thompson family.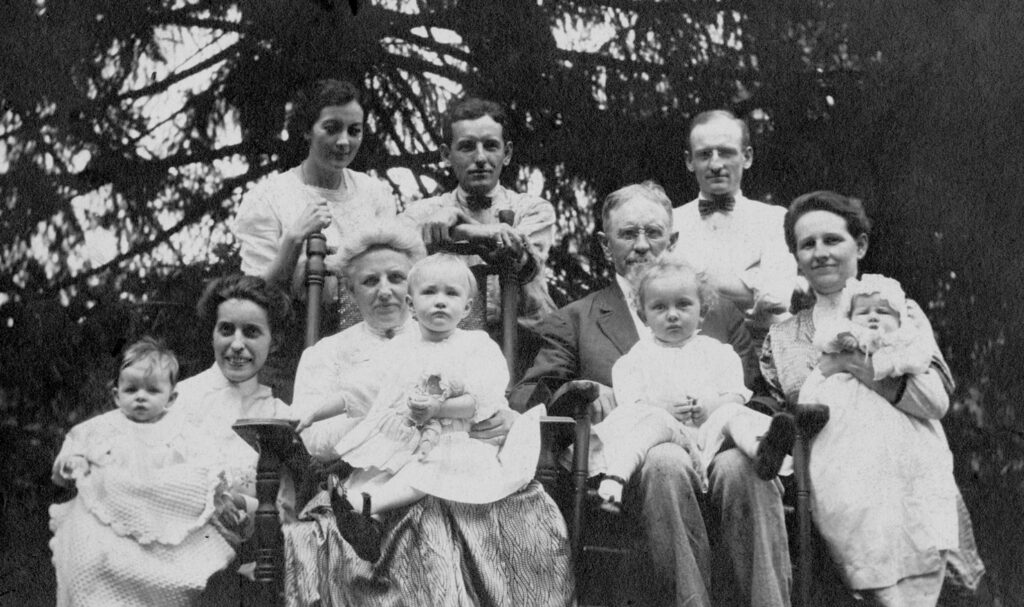 David Bowles Garver (1920-1975)
The last resident of the Centre Furnace Mansion was David Garver. He was born in Newark, NJ in 1890 to Rose Martin and Madison M. Garver. The family moved to State College in 1893, when Madison "Gravy" Garver became a physics professor at The Pennsylvania State College.
Madison bought what is now the Centre Furnace Mansion for David in 1920. Renamed "The Evergreens", it was David's home from 1920 until his death in 1975. He made many improvements in 1920, including adding electricity and running water.
David Garver married Anita Marguerite Imboden on Tuesday, September 6, 1921, in Philadelphia. Anita was a seamstress and milliner (her stationery read "Millinery and Ladies' Furnishings") in State College.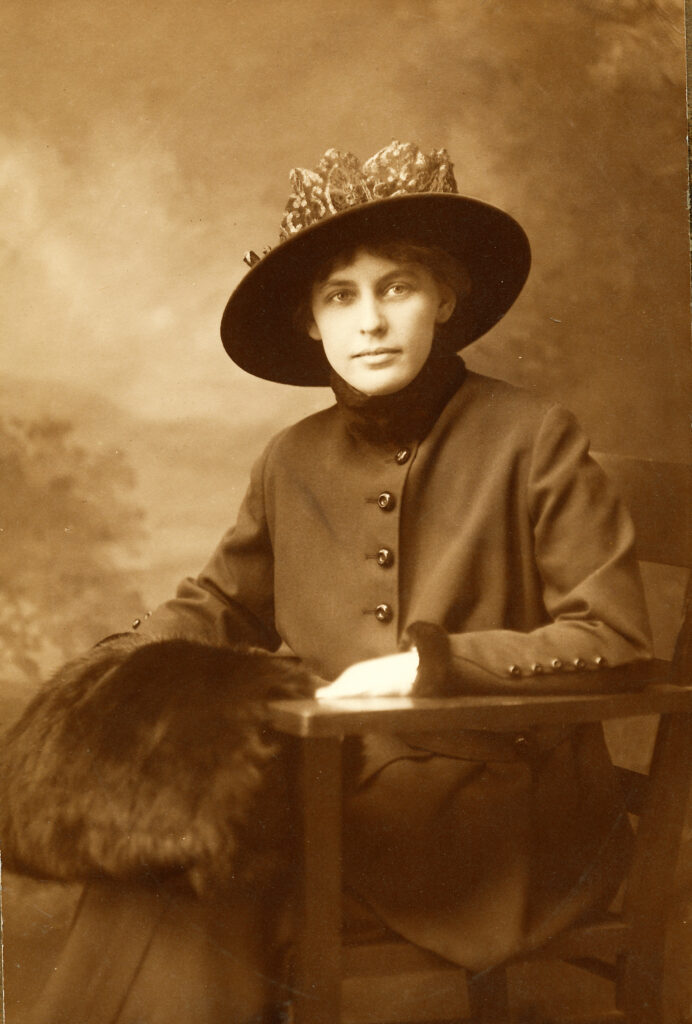 The Evergreens was host to several businesses:
David Garver operated the Evergreen Service Station from at least 1925; his equipment lease ran out in 1942, but it is unclear when the gas station closed.
The swimming pool opened in 1922 and closed for good in 1951, although it was closed temporarily in 1943.
The dance hall also opened in 1922; records show it open until at least 1935.
In 1926 David Garver's business checks read "The Evergreens, Dancing and Swimming, Gas and Oil Service, State College, PA".
He ran a barbecue stand from 1928 to 1949.
In 1930 there is record of a tea room operating.
He had the Coliseum Roller Rink in the former dance hall until the 1950s.
He also operated a nearby mobile home park into the 1970s.
He thought about establishing a miniature golf course on the property in 1930, but that doesn't seem to have happened. There are some expenses for "Dinky Links" in 1932, but only for the one year.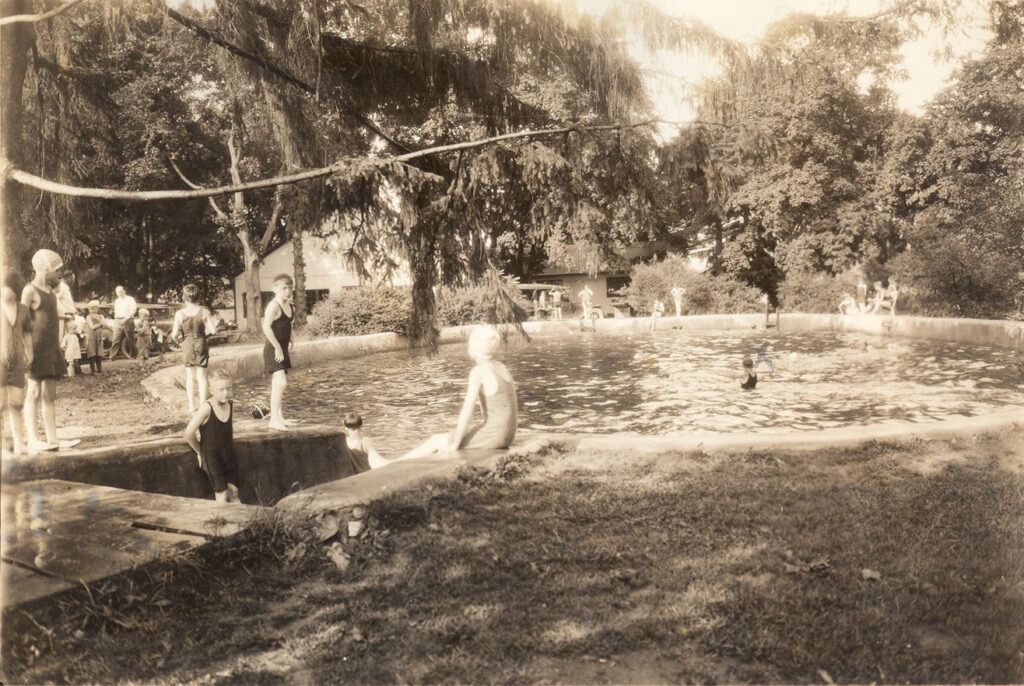 David died in 1975, leaving the Centre Furnace Mansion to the Centre County Historical Society, who operates it now as a historic house museum and their headquarters.