On May 1, 1877, Moses Thompson, the ironmaster and owner of Centre Furnace, deeded property along what is now Fox Hill Road for the Boogersburg School. The schoolhouse was built that same year. Thompson wanted to ensure an education for the children of his tenant farmers who lived over two miles from the iron village. For the next 75 years, the Boogersburg School served first through eighth grade youth during some very significant times in our nation's history.
In 2004, the school was given to the Centre County Historical Society by Society members Bob Struble and Susan Crary. Prior to 2004, the school was closed for many years, then used as an art studio by sculptor Sybil Grucci, until its purchase by the Strubles. The Strubles, winners of a 2003 CCHS Historic Preservation Award, have beautifully restored and furnished the building for use in interpreting school life in the late 19th and early 20th centuries.
It has become a favorite museum resource for the many local elementary school children who have visited the school to experience a typical late 19th century school day. With the help of our volunteer "school marms", we welcome hundreds of school children every year. CCHS looks forward to continuing to offer rich educational experiences and opportunities for children (and adults) that the Strubles have so successfully initiated and carried out.
For group tour information, please contact the Centre County Historical Society at 814-234-4779 or email info@centrecountyhistory.org
READ MORE about Boogersburg School on the Centre County Encyclopedia of History & Culture!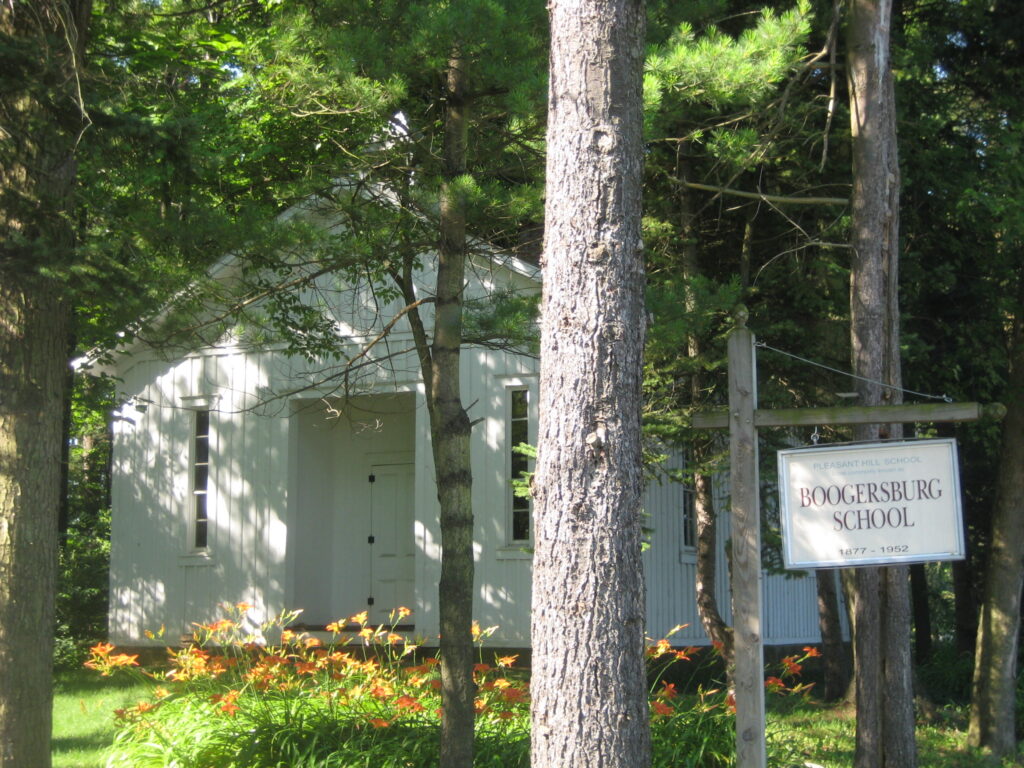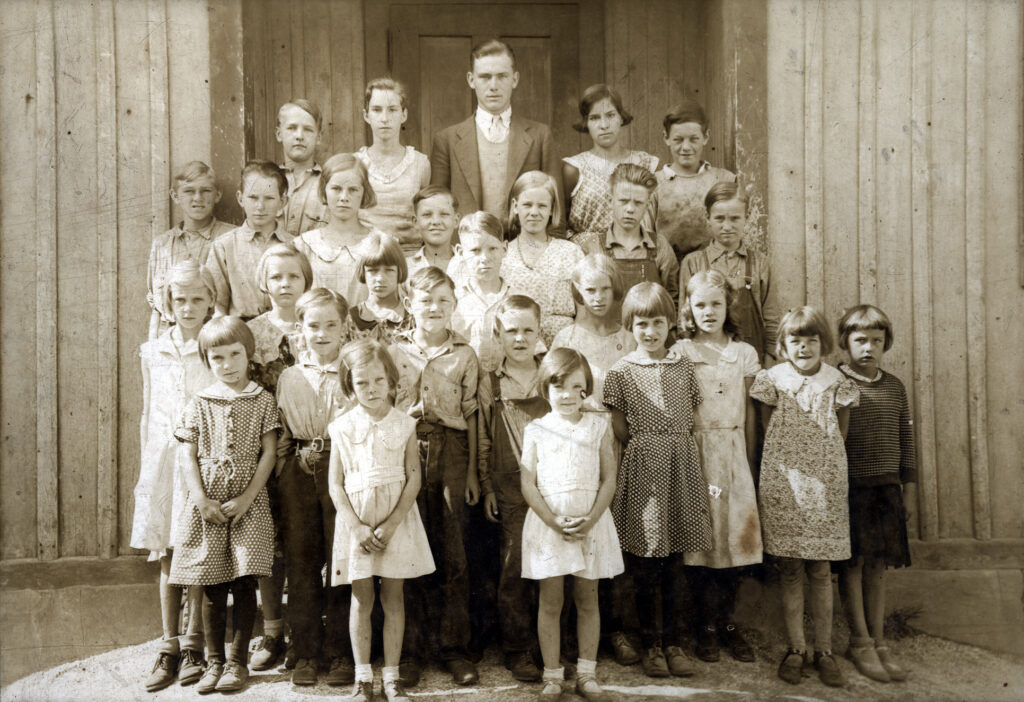 Boogersburg School Open House
Sunday, September 10, 2023 – 1:00 – 4:00 p.m.
The school bell will be ringing at the historic Boogersburg One-Room School again on Sunday, September 10 starting at 1:00 p.m. to welcome children of all ages back to school!
Come any time in the afternoon from 1:00 – 4:00 p.m., learn about the school's history, join in recess games, try your hand at "mental math" and even ring the school bell! You might even meet alumni of Boogersburg or hear stories from others who attended a one room school as a student.
This event is free and open to the public and is located at 1021 Fox Hill Road (corner of Fox Hill Rd. and Pleasant Hill Rd.), State College, Pa. on the road to University Park Airport. Parking is available in the grassy lot beside the school along Pleasant Hill Rd.
---
Click on an image to view or download the PDF.
---
Boogersburg School is open to the public each August for an annual back-to-school Open House. The historic structure is also available for group tours by appointment. If you are interested in scheduling a group tour of the Boogersburg School, or have questions about the programming and volunteer opportunities currently being offered, please contact the CCHS office at (814) 234-4779 or email info@centrecountyhistory.org.