The inspiration for the Henszey-Pyle Fund include the interest that Anne and Kenneth have in the history of the community in which they grew up and their belief in the value of the study of history. Anne is the great-great-grand daughter of Moses and Mary Irvin Thompson and great-grand daughter of John Hamilton all of whose contributions to regional history are honored at the Centre Furnace Mansion and within the Centre County Historical Society. Kenneth, who acquired a love of the study of history growing up in State College, is the Henry M. Jackson Professor of History and International Studies Emeritus at the University of Washington where he has taught history for over fifty years.
The Henszey-Pyle Distinguished Author Series is underwritten by the Anne Hamilton Henszey Pyle and Kenneth B. Pyle Educational Fund for Regional Heritage Preservation (Henszey-Pyle Fund.) The Series is coordinated by CCHS Board of Governors member Dr. Ford Risley.
Past programs that have been held by Zoom may be found on the CCHS YouTube Channel.
---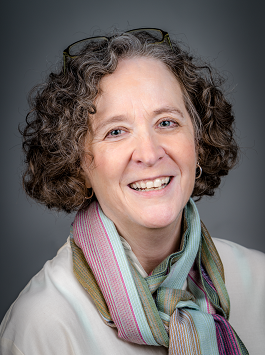 Deplorable: The Worst Presidential Campaigns from Jefferson to Trump
Sunday, April 10, at 2:00 p.m.
By Dr. Mary Stuckey
In-person at Centre LifeLink EMS Building, 125 Puddintown Road in State College
RSVP Required
The word "unprecedented" was often applied to Donald Trump. But was he really that unusual? Deplorable begins with that question, and examines nine presidential elections between 1800 and 2020 to discover just what makes elections deplorable and how often and why such elections recur in American politics. Stuckey maintains that elections are deplorable when they serve antidemocratic ends and that this happens most often when people are losing trust in the national government, when the economy is weak, when new kinds of citizens are brought into the political community, and when politicians highlight appeals to racism and other kinds of exclusion. But we don't have to tolerate such language or such elections, and there are things citizens can do about them. The talk will cover both the problems and some potential solutions.

Mary E. Stuckey is Edwin Erle Sparks Professor and Associate Head in the Department of Communication Arts & Sciences at Penn State University. She did her undergraduate work at UC Davis, and received her MA and PhD from Notre Dame. She specializes in political and presidential rhetoric, political communication, and American Indian politics. She mostly studies the interactions between the president and the American people. She is the author of 12 books and about 80 essays. She lives in State College where she tries to keep up with her cocker spaniel Franklin.
Deplorable: The Worst Presidential Campaigns from Jefferson to Trump by Dr. Mary E. Stuckey is available for pick-up or shipping. A limited number of books will be available for purchase and signing by Dr. Stuckey at the talk.
Purchase books online or at the event.
---