Sunday, July 30, 10:00 a.m. – 4:00 p.m.

Join us for a day of sharing and learning about some of the CCC "boys" in Centre County who enrolled in the program to support themselves and family during The Great Depression. Find out what it was like to live in a CCC camp. What these boys shared together during their formative years in the CCC is a true legacy that has meaning for all of us today. Learn about the local men and others who administered the day-to-day camp operations at the Poe Valley Camp. Chances are you may learn about someone you know who was in Poe Valley or another CCC camp.
2023 Sponsors and Partners: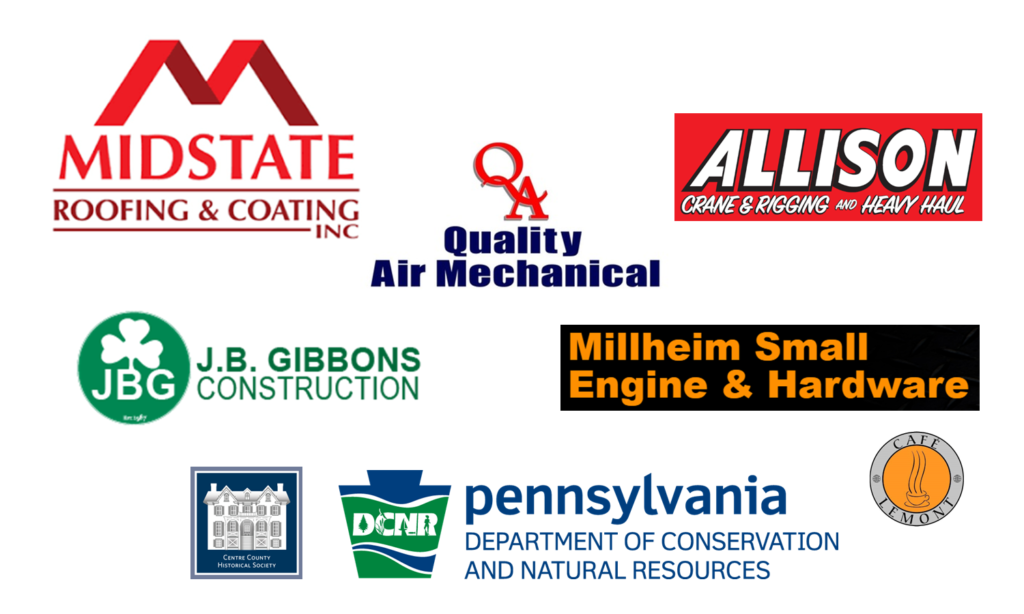 The Centre County Historical Society is pleased to partner with the Pennsylvania Department of Conservation and Natural Resources and William Marcum, local historian and research authority on the Poe Valley CCC Camp to invite the public to attend a day long program about the Civililian Conservation Corps. The program will take place at Poe Valley State Park in the quiet mountain valley that surrounds Poe Lake, a perfect place for a family day.
An important part of this day will include time for attendees to share their personal stories with others. A collection of memorabilia will be on display for you to enjoy and you may bring any mementos you have that you wish to share. Attendees will also learn how events brought about the creation of the Civilian Conservation Corps program that included the construction of Poe Valley State Park. There will be an original rare film featuring the Poe Valley Camp shown during the event after lunch.
Enjoy a lunch inspired by authentic CCC menu boards. While there is no set cost for lunch, donations to help cover costs are appreciated. We ask that you RSVP and indicate if you will be having a meal. Click the RSVP above or call (814) 234-4779.
This is an event for everyone and all ages. CCC veterans, sons, daughters, grandsons, granddaughters, nieces, nephews, extended family members, CCC history buffs, and local historians are encouraged to attend and bring your CCC stories, questions and step back in time!
Thanks to the generosity of sponsors and donations, this is a free and family friendly program; donations are both important and appreciated to keep this event free of charge. Donations may be made at the event or online.
Event parking is next to Poe Lake in Poe Valley State Park, follow the signage!
​Please contact Poe Valley State Park at 814-349-2460 or the Centre County Historical Society at 814-234-4779 or email: info@centrecountyhistory.org for information or questions.
For GPS devices use the following address: 136 Poe Valley Park Circle, Coburn, PA 16832.
Cell service is sparse in Poe Valley State Park – If you like to use the GPS on your phone, try Google Offline Maps.
ABOUT THE DAY
10:00 a.m. – 4:00 p.m.

Introduction to Camp S-63
By Bill Marcum

Musical Storytelling of folk singer and songwriter, Van Wagner, with CCC-themed music.

​Period inspired lunch

Talk and display by
Jennifer Haines with the Pennsylvania Lumber Museum

There will be time for family members of the CCC boys to share their stories during and after their CCC enrollment

​Visitors may enjoy the lake and grounds throughout the day.
TELL US YOUR STORY!
TELL US YOUR STORY!
We invite everyone to share any stories and provide any information about the Poe Valley camp for documentation into the history of Company 1333, Camp S-63 Poe Valley. Information may be shared by contacting the Centre County Historical Society, Mary Sorensen at msorensen@centrefurnace.org, or call 814-234-4779. Or, click HERE to share your story.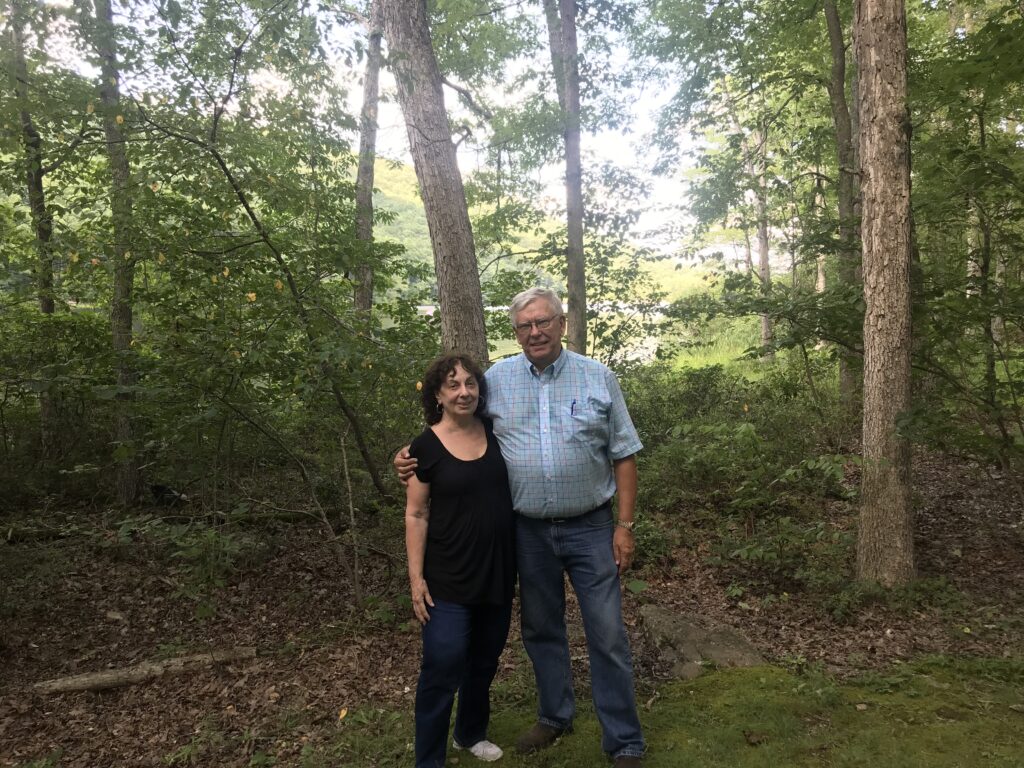 Local Historian Bill Marcum, born and raised in Coburn, was first introduced to the works of the CCC through many stories told to him by his grandfather, who was the Senior Foreman in the Poe Valley CCC Camp S-63 Company 1333. He started collecting Poe Valley CCC memorabilia after the passing of his grandfather, and subsequently learned his other grandfather helped erect CCC camps in Virginia, and uncle was an enrollee in a CCC camp in Virginia. Bill and his wife, Mary, began organizing reunions for the Poe Valley CCC Camp over three decades ago.
CCC RESOURCES OF INTEREST