Thank you to our 2022 Stocking Stuffer Supporters!
Event Sponsor:
Mimi Barash Coppersmith
---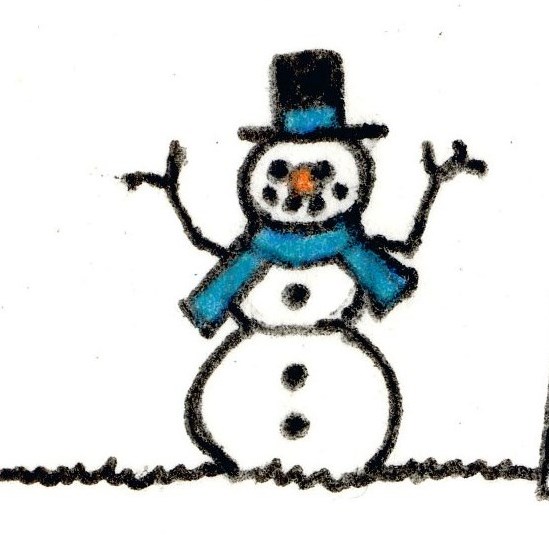 Business Supporters
Avant Garden
Daniel Vaughn Designs
Way Fruit Farm
Rebecca Elman, The Hidden Hostess
Stocking Stuffer Room Sponsors
Candace and Robert Dannaker
Becky Dreese – Thrive HR Management
Richard Hayes
Steven and Carol Gentry
Phil Hawk and Candace Smith
Ann Taylor and Betsy Taylor
Mary Watson
Organizational Volunteers
Harris Township Lions Club
JustServe
Circle K, Penn State
ServeState, Penn State
The Bridge Initiative, Penn State
Phi Sigma Rho, Penn State
Centre County Historical Society Docents
Centre County Historical Society Gardeners
Stocking Stuffer Event Supporters
William and Deborah Asbury
Rebecca Elman – The Hidden Hostess
Beverly Lipski
Deb McManus
Mary Osborn
Jean Slear
Johanna and Brian Sedgwick
Mary and Peter Sorensen
Lee and Dee Stout
Antiques and Treasures Donations
Keith Barry
Dennis and Jane Brown
Joyce Christini
Katie Frieden
Judy Heberling
Beverly Lipski
Ruth Merritt
Suzanne Tedesco
Book Signings:
Joan Brower and Cathy Horner
Thomas E. Range II and Lewis Lazerow
Roger L. Williams
Stocking Stuffer Volunteers
---
Stocking Stuffer Co-Chairs:
Deb McManus
Becky Dreese
Volunteers and Supply Donations:
Emily Abert
Joni and John Arrington
Roger Balmer and Kathy Johnston
Cassandre Berthier
Susan Bowser
Morgan Bucher
Cindy Budzinski
Pam Calkins
Frank Carbalan
Dave and Johanna Chisnell
Joyce Christini
Melissa Diamanti
Connie DiNunzio
Bill Donahue
Becky Dreese
Jerry Duck
Marti Duffy
Michele Ebaugh
Larry and Susan Edwards
Katelyn Feaster
Patti and Addie Finkle
Katie Frieden
Olivia Friend
Daniel Gold
Ann Gray
Claire Gray
Rebekah Grmela
Melissa Gundrum

Mary Harrigan
Karen Hazel
Judy Heberling and Michael Husband
Ardranna Henry
Peyton Herring
Pete High
Rich Hirsch
Bob Hoffman
Amber Holmes
Cathy and David Horner
Chris Igo
Bella Kang
Megan Kelby
Jude Larkin
Beverly Lipski
Claire Lorts
Harvey Manbeck
Aisling McShane
Tiffany Mendoza
David Panko
Jo Merrell and Floyd Todd
Ruth Merritt
Tina Meyers
Jeannie Milmerstadt
Ann Moellenbrock
Patty Mutzeck
Gloria Nieweg
Sharon Phillips
Robert Potter
Liz Reed
Geri Reeve
Kari and Tom Reyburn
Heather Ricker-Gilbert
Ford Risley
Lynn Royse
Pete Schempf
Elena Schiano
Joy Schon
Alyssa Scott
Shawn Sebora
Cheryl Seddon
Brian and Logan Sedgwick
Kate Sillman
Amber Singh
Maddie Shaffer
Jennifer Shuey
Aaron Solderich and Layla Khalifa
Peter Sorensen
Carol Spangler
Judy Speedy
Taylor Stark
Jim Steff
Dee Stout
Annie Taylor
Suzanne Thompson
Cynthia Van Druff
Max Wandel
Jane Whitaker
Roger Williams
Greg and Paula Wilson
Linda Witmer
Pam Zimmerman
A million thanks to all who have made the 20th anniversary Stocking Stuffer Magical Holiday Market a grand success! We are grateful to each one of you for your support. To host this event takes months of preparation, weeks of set-up and help with the sale, and days of clean-up. We could not possibly do it without our sponsors, supporters, vendors and many volunteer hands.
We invite you click on the button below to see a few photos of the event!
We extend our sincere gratitude and wish you all our best this holiday season!

Deb McManus, Stocking Stuffer Co-Chair
Becky Dreese, Stocking Stuffer Co-Chair
Mary Sorensen, Executive Director
Johanna Sedgwick, Marketing & Events Coordinator
Proceeds from the Stocking Stuffer benefit the Centre County Historical Society to support its public programming and preservation efforts. The Stocking Stuffer is the Historical Society's largest fundraiser and is critical to providing nearly 20% of CCHS's annual budget.
2022 Vendors
Use the Search box to easy find your favorite vendor or type in something that you are looking for. Click on an image to visit the vendor's website/Facebook if provided.