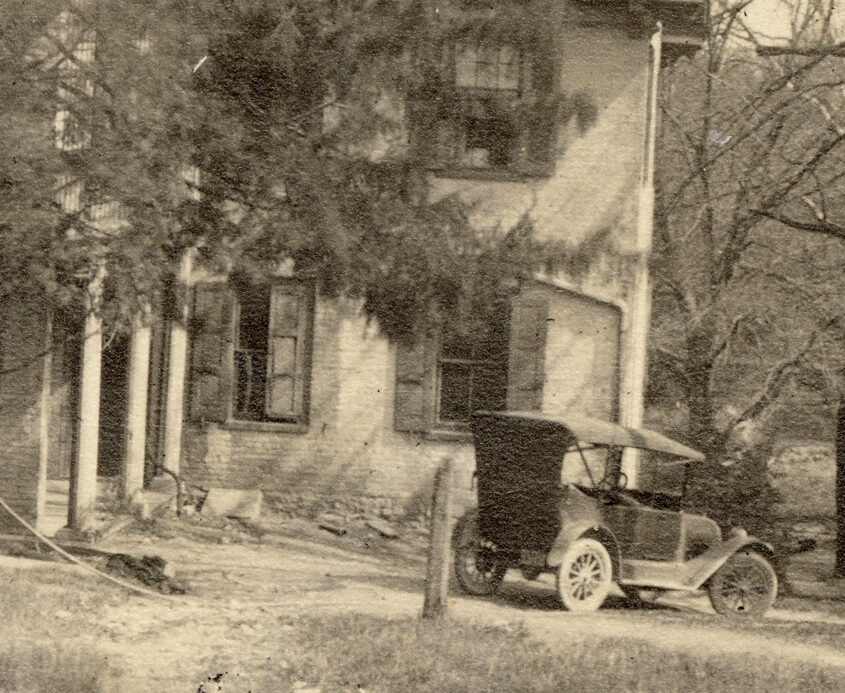 Going back to its very beginnings more than 200 years ago, we see that the "mansion" was anything but grand! Philadelphians John Patton and Samuel Miles came to this part of Pennsylvania's unsettled frontier to make iron. They put Centre Furnace "into blast" in 1792, and an ironmaking village grew up around the furnace. According to early tax records, General John Patton and his family, the first to live at Centre Furnace, made their home in a log structure.
The Centre Furnace Mansion was where the Centre Furnace ironmaster and his family resided. Here, the ironmaster could oversee the operations of the furnace business, located within view from the southwest corner of the house. It is appropriately called a mansion, since a mansion is the largest house in a village. This was the largest and grandest house in Centre Furnace Village. It sits on a small knoll and looks over the community.
Moses and Mary Irvin Thompson moved into the Mansion in 1842. A General William Houston was part owner and lived at Centre Furnace (and we assume in the Mansion) in the 1830s. Joseph Green, Jr. and J. Miles Green, relatives of Colonel Samuel Miles, both served as Centre Furnace managers during the 1830s and may have lived here during that period. Joseph Green, Sr. was a carpenter who came with the Miles' from Chester County in the 1790s. He is reputed to be the builder of the furnace stack and may also have built the Mansion. According to John Blair Linn (History of Centre and Clinton Counties), he did build the furnace and his house in Milesburg.
The kitchen ell, according to a date in the attic, was added in 1846.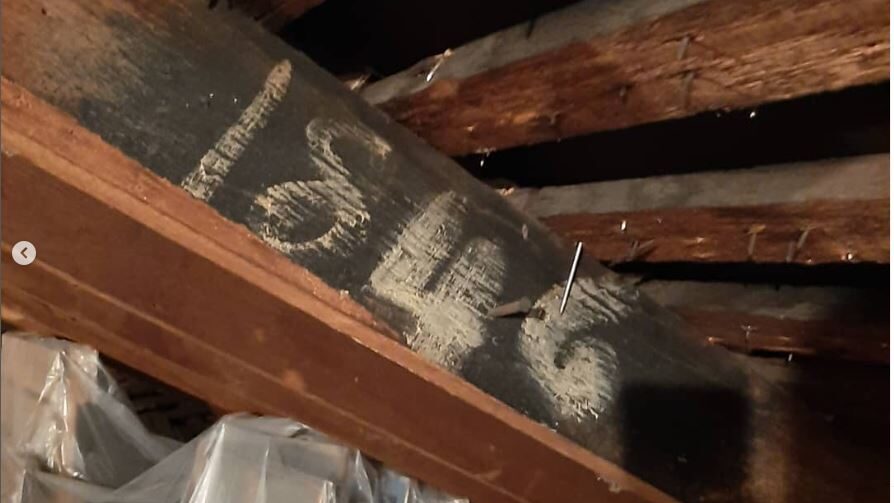 To demonstrate their modern fashion tastes, the Thompsons Victorianized their front rooms with large windows and slate mantels, while the back bedrooms maintained their simple Georgian look with original mantels and six-over-nine pane windows.
Members of the Thompson family lived in the house until 1912. In a 1920 letter from his father to David Garver, it was described that the house had fallen into despair. Garver did purchase the home and lived here until 1975. He made many improvements including running water and electricity. Finally, coming around nearly full circle, most modern day conveniences were removed bringing the home back to its early days with the growing Thompson family.
"The Mansion hosted many meetings and guests of the college in those early days. All of these past links are recognized on a Penn State historical marker at the mansion honoring Moses Thompson. Those connections between Penn State and Centre Furnace Mansion still continue through the many University volunteers and student interns who serve the CCHS through its board, committees, and by work on special projects and events."
Additional Resources
Centre County Architecture Guide to Styles
The Iron Industry in Centre County
Glimpses of Life at Centre Furnace Mansion during the 1890's from Grandma Beaver's Journals