In 1842, Moses Thompson, his wife Mary, and his two children moved into the Centre Furnace Mansion as resident ironmaster of Centre Furnace. In all, they had six children who grew to adulthood in the Mansion: Sarah, Elizabeth, John, William, Anna, and James. In addition, the Thompsons had live-in servants and boarders from the furnace in the Mansion.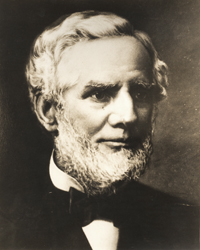 Moses Thompson
Moses Thompson was born in 1810 on a farm along Branch Road (near the current Hills Plaza). He married Mary Irvin on January 4, 1838, and with her had six children who lived to adulthood. He bought a 1/6 interest in his brother-in-law's furnace operation in 1842; he, his wife, and his two children moved into the Centre Furnace Mansion that year as resident ironmaster. By 1850 he was 1/2 owner, and sole owner not long after his brother-in-law James Irvin's death in the early 1860s.
Moses Thompson was an investor and entrepreneur, investing in the Bald Eagle Canal; several local turnpikes; the Bald Eagle Valley Railroad; and the Lewisburg, Centre and Spruce Creek Railroad. He was one of the donors of acreage and money to the new Farmers High School in 1855, and later served as its secretary (1859-1865) and treasurer (1867-1874). He was also a real estate investor; in 1883 he owned 6000 acres – the largest landowner in Centre County. Moses died June 19, 1891, less than a year after his wife of over 50 years.
Mary Irvin Thompson
Mary Irvin was born May 3,1812, (8th of 10 children) in Linden Hall, and the younger sister of James Irvin. Her father was General John Irvin. He was a storekeeper, landowner and a member of the state assembly. On January 4, 1838 she married Moses Thompson, and with him had eight children (six of whom lived to adulthood). She was well-known as a gracious hostess, and probably was the primary decorator of the Centre Furnace Mansion – the oasis in the middle of industrial Centre Furnace Village. Mary died August 22, 1890.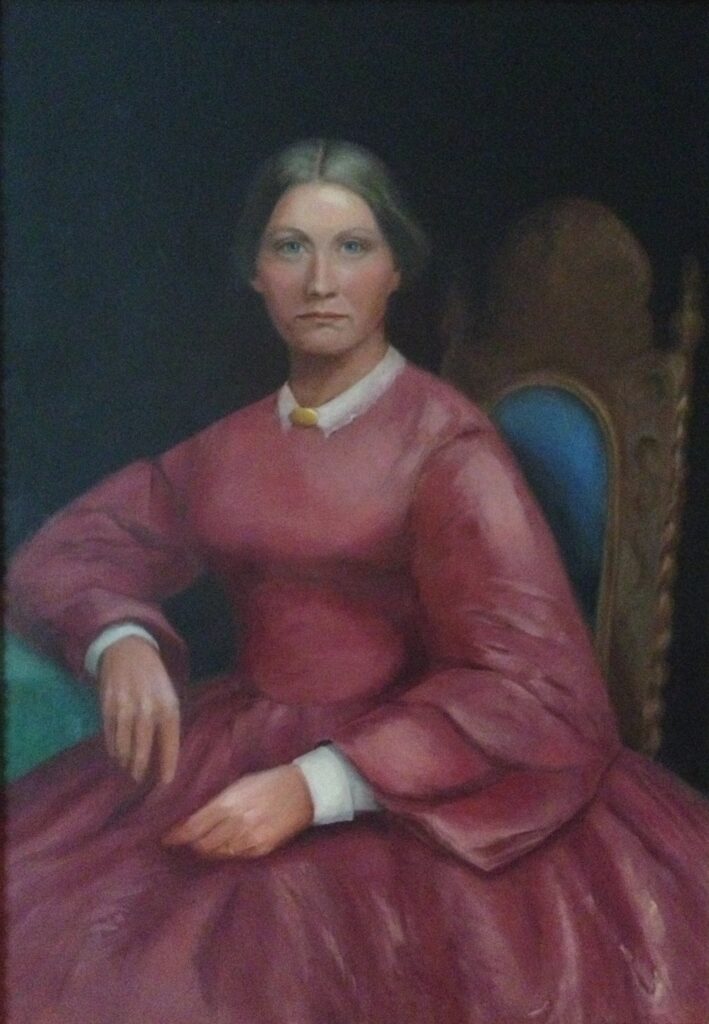 The Thompson Children
Moses and Mary Irvin Thompson had eight children; six of whom grew to adulthood.
Sarah Irvin Thompson (Jul. 4, 1839 – Feb. 20, 1887)
Sarah was married on December 6, 1871 to Dr. Theodore Christ (1830-1910). Dr. Christ, a surgeon and Civil War veteran, was the first physician and first mayor/burgess of State College, Pennsylvania, after the Civil War. They resided in Lemont, Pennsylvania, from 1880 to 1910.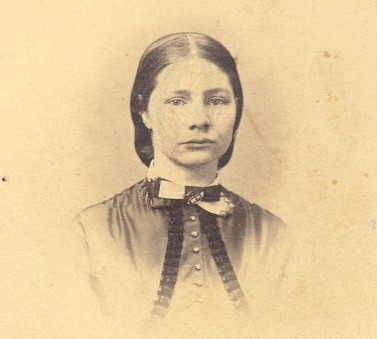 Elizabeth McFarlane Thompson (Feb. 14, 1841 – Nov. 6, 1915)
Elizabeth was married on October 27, 1875 to John Hamilton, a Civil War veteran who was heavily involved in the Agricultural College (now Penn State). Their farm, the Highlands, was in the area of State College that is now named for the Hamilton farm.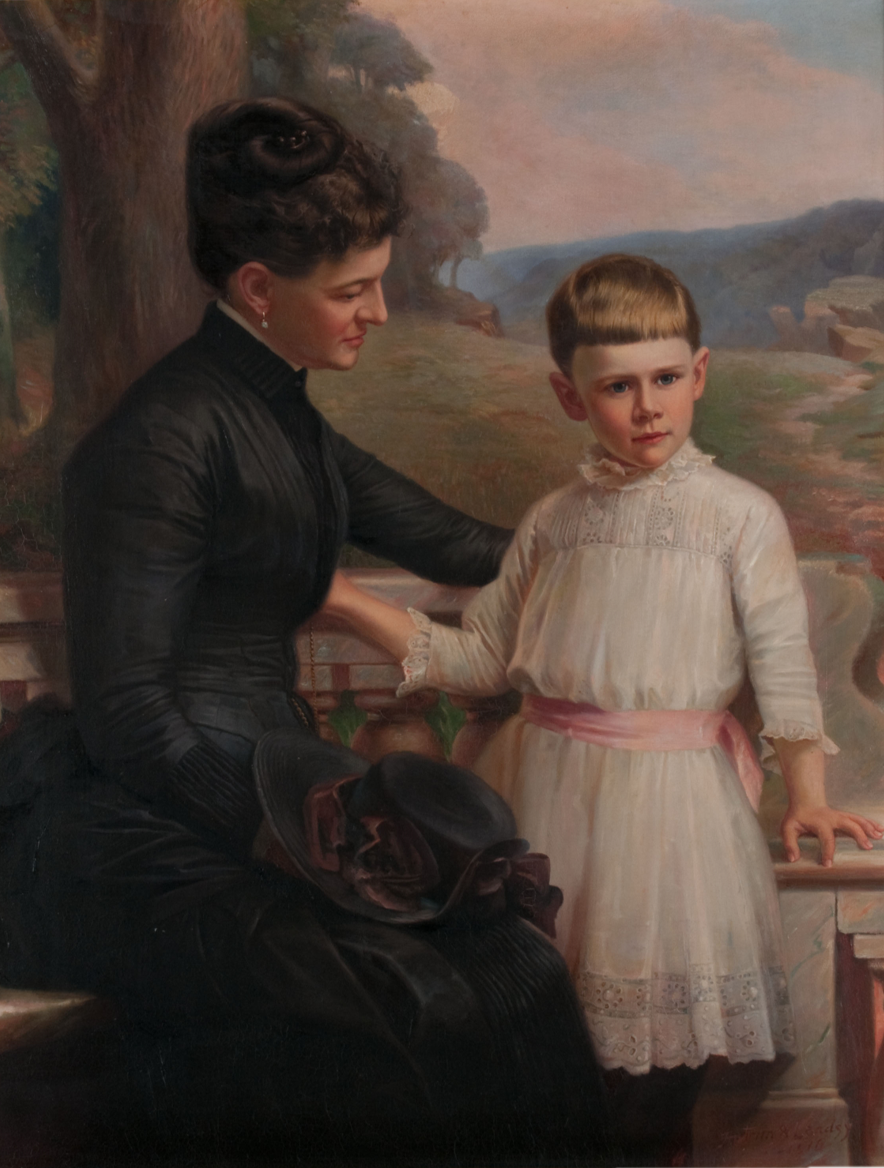 John Irvin Thompson (Oct. 11, 1843 – Nov. 17, 1916)
John was in the first class of students to enter the Farmers High School in 1859. In 1863 he left school to enlist in the Union Army under the command of Captain John Boal. He was married on October 12, 1870 to Elizabeth Boal, Captain Boal's sister. He left his mark on the town of Lemont, building the Granary, and founding a bank, among other ventures.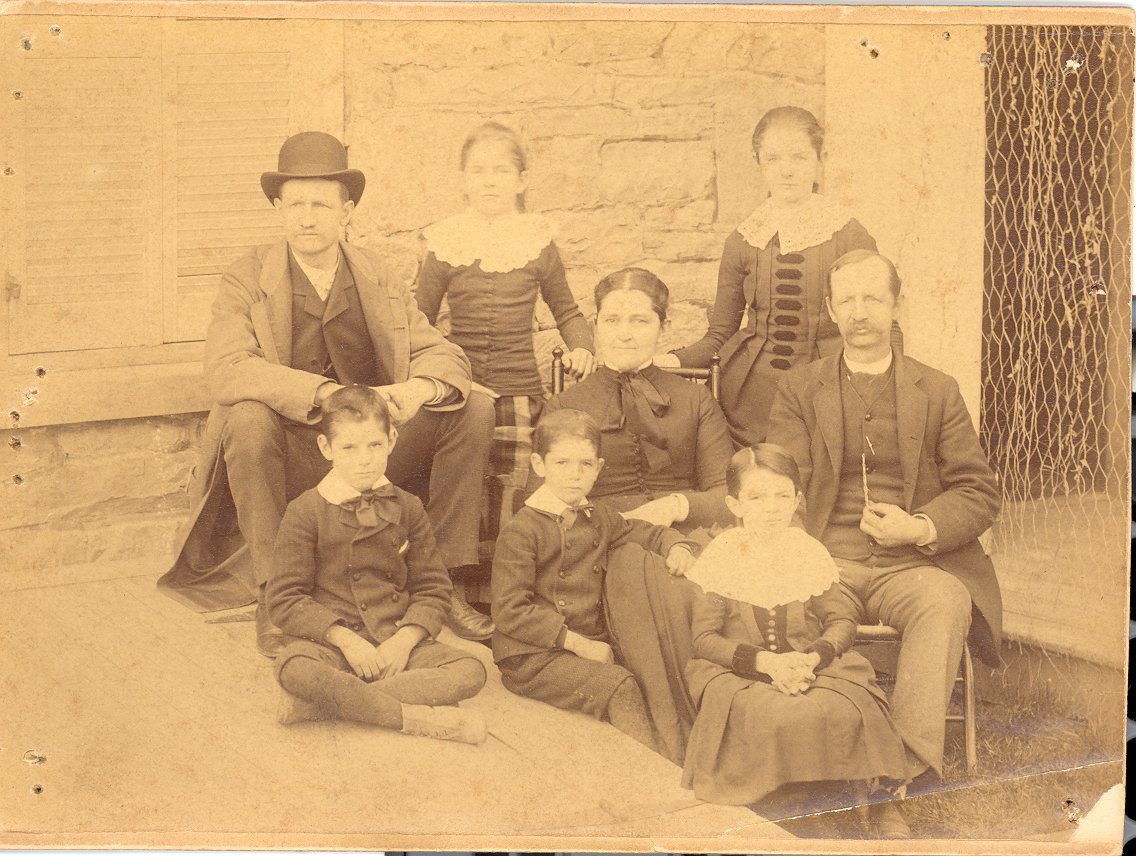 James Thompson (1845 – Jul. 17, 1848)
William Thompson (Jul. 22, 1848 – Feb. 22, 1912)
William Thompson was married in 1874 to Anna Elliott of Lewisburg. When Moses died in 1891, he left the Furnace Farms and the Centre Furnace Mansion to William. Will and Annie Thompson moved into the Mansion in 1891 with their four children, Mabel, Elliott, Irvine and Wayne (ages, 13, ll, 9 and 8). The family also now included Annie's mother, "Grandma Beaver," Mary Armstrong Elliott Beaver. William and Anna and their children lived in the Mansion until his death in 1912.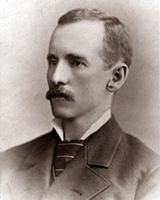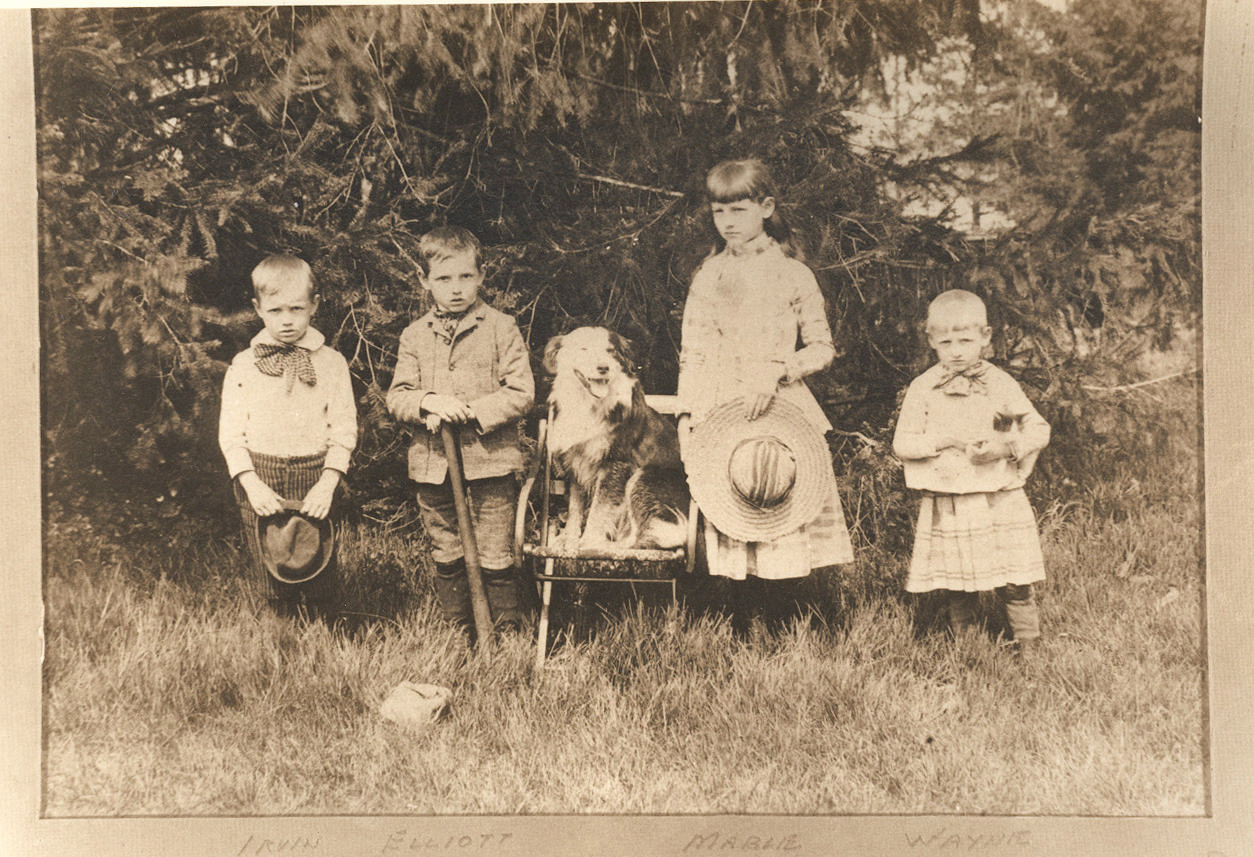 Anna Eliza Thompson (Jul. 6, 1850 – Dec. 2, 1905)
Died at age 55.
Mary Thompson (Nov. 5, 1852 – Aug. 26, 1854)
James Irvin Thompson (Aug. 3, 1854 – Feb. 22, 1930)
He married Mary Jane "Jennie" Irvin Shaw of Curwensville on October 15, 1890. They lived in a large house across Thompson Run from the Centre Furnace Mansion. It is still there today, serving as the office for Dante's Restaurants.
More about Hilda Patton Thompson.