First Night State College is a family-oriented community event that celebrates the beginning of a new year.
The event was founded in 1994 and patterned after First Night festivals across the United States that are intended to promote the performing and visual arts as a means to unify citizens on New Year's Eve.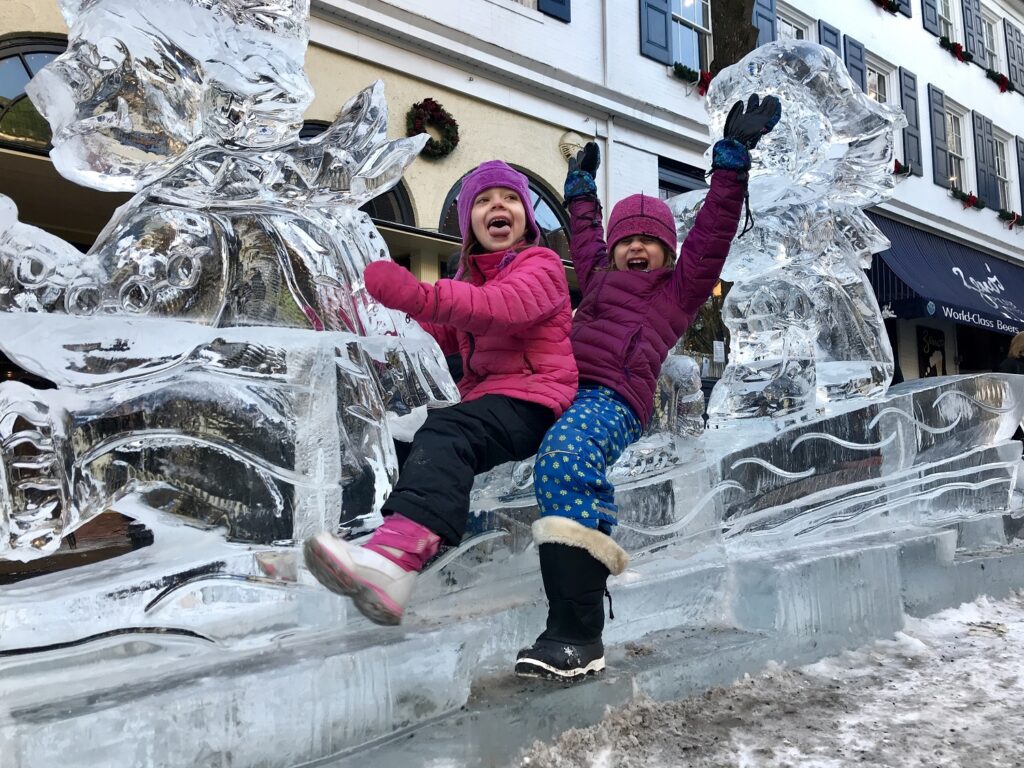 The inaugural State College event included ice sculptures, musical performances, ice skating, resolution sculptures, a giant puppet procession, and fireworks.
First Night still features many of the same events, but it has grown to also include carriage rides, a holiday market, arts and crafts and performance workshops, reindeer, and a 5K resolution run.
Performances are held throughout the afternoon and evening at downtown churches, the State College Municipal Building, and other locations.
One of the most popular features of First Night are the more than 75 ice sculptures that are displayed in front of downtown businesses, churches, and other locations. A team of ice sculptors create a variety of subjects from large blocks of ice on the 100 block of South Allen Street. An ice slide popular with children is in Sidney Friedman Park.
First Night State College is produced by the Central Pennsylvania Festival of the Arts. The Borough of State College and local businesses sponsor many of the events.
Many events are free. A button costing $10 is needed for all performances and some activities. Children under 12 are admitted free.
First Night was cancelled in 2020 because of the Covid pandemic. It is resuming in 2021.
---
Source:
www.firstnightstatecollege.com
---
First Published: December 5, 2021
Last Modified: January 5, 2022