Nadine Kofman was a long-time journalist, author, and historian, who in different ways, helped preserve the history of Centre County.
Kofman was born on December 14, 1943, in Erie. She attended Penn State, graduated in 1965, and moved to Pittsburgh to pursue a career in teaching.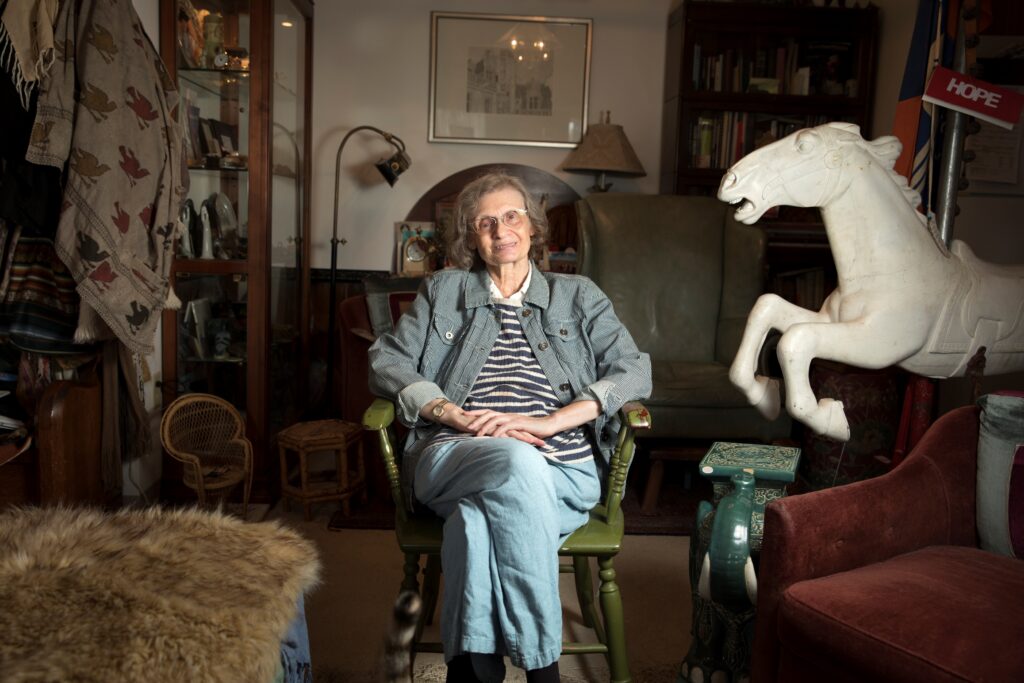 She decided to return to State College and got a job at the Pennsylvania Mirror in 1968 where she worked as a general assignment reporter.
While at the Mirror, Koffman recognized the underappreciated civic work of the men and women in Centre County. She created a Women's page highlighting organizations such as Village Craft, which gave the elderly and homebound works of local artists in their rooms.
In 1969, Kofman moved to the Centre Daily Times where her future husband, and future State College mayor, William L. Welch Jr., was the editor. There, she expanded on her love of history and research in her column titled "Way Back When." The column focused on the history of Centre County and covered a variety of subjects.
Kofman began writing another column, titled "About Town," in Town & Gown magazine. She shared the column with her husband Bill Welch, until his death in 2009, and later her daughter, Justine Welch Mastin. However, Kofman was the champion of the column, from 2002 until her final entry in 2018.
She also researched and wrote the text of the plaques that can be found on historic buildings in downtown State College. She spent many hours working on the text and became known as the "plaque editor."
In 2017, Kofman received the Centre County Historical Society's Jacqueline J. Melander Award for her work in chronicling the history of various Centre County sites.
She died on March 30, 2019, at the age of 75.
Megan Kelby
---
Sources:
2017 John H. Ziegler Historic Preservation Awards, Centre County Historical Society.
"Nadine Roberta Kofman Obituary," Koch Funeral Home. https://kochfuneralhome.com/tribute/details/1861/Nadine-Kofman/obituary.html/ (Accessed April 25, 2023).
---
First Published: April 25, 2023
Last Modified: April 30, 2023