Way Fruit Farm is a sixth-generation family farm in Stormstown that has expanded to include retail stores and tourism events.
The Ways were a pioneering Quaker family that came to the Halfmoon Valley in 1792. Caleb and Jane Way built a farm in Stormstown and the couple had fourteen children. In 1826, one of those children, Robert, bought 90 acres of land that became Way Fruit Farm.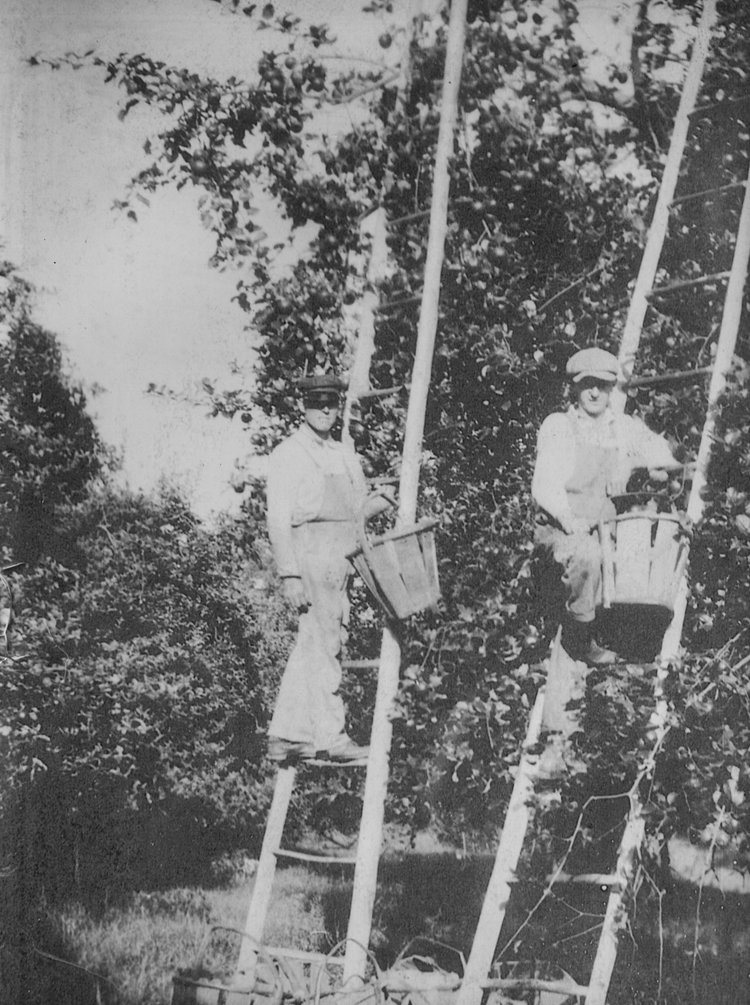 His son, also named Robert, married Lucretia Fisher of Unionville who came from another Quaker family. Her father, William P. Fisher, an apple farmer, gave the couple 1,000 apple trees as a wedding gift. They were planted on the Way property.  
The couple sold apples to the local community until 1915, when their son, D.H Way, and his wife, Ina, bought the farm. They expanded the farm and began selling to wholesalers, while also planting peach and cherry trees.
Elwood Way and his wife, Emily, bought the farm in 1950 and began selling apples to grocery store chains and processors. They opened a small retail business along State Route 550 and built an apple storage facility along the road.
One of Elwood and Emily's sons, Brooks, and his wife, Sharon, purchased the farm in 1981. While expanding the lineup of fruit trees, they began holding fall festivals that included wagon rides and pumpkin picking.
Today, the farm is operated by the Way's oldest daughter, Megan, and her husband, Jason Coopey. In addition to apples, peaches, and cherries, the farm now produces pears, plums, apricots, blueberries, strawberries, corn, and pumpkins.
The apple storage facility was repurposed for the expanded retail store with a cafe and bakery. Along with fruits, the store sells a variety of grocery items, many from vendors in Centre County and surrounding counties.
The farm's tourism events now include craft shows and live music. In 2021, the first "Art in the Orchard," with artists, live music, and food trucks, was held to fill the void when traditional events were canceled because of the COVID-19 pandemic. The event was held again in 2022.
A new Way Fruit Farm retail store and café opened in downtown State College in August 2022.
Alexandra Pepe
---
Sources:
Way Fruit Farm. https://www.wayfruitfarm.com (Accessed July 13, 2022).
Corso, Vincent, "Way Fruit Farm to open downtown SC location." Centre County Gazette, June 23, 2022.
Linn, John Blair. History of Centre and Clinton Counties, Pennsylvania. Philadelphia: L. H. Everts, 1883.
---
First Published: August 8, 2022
Last Modified: November 23, 2022