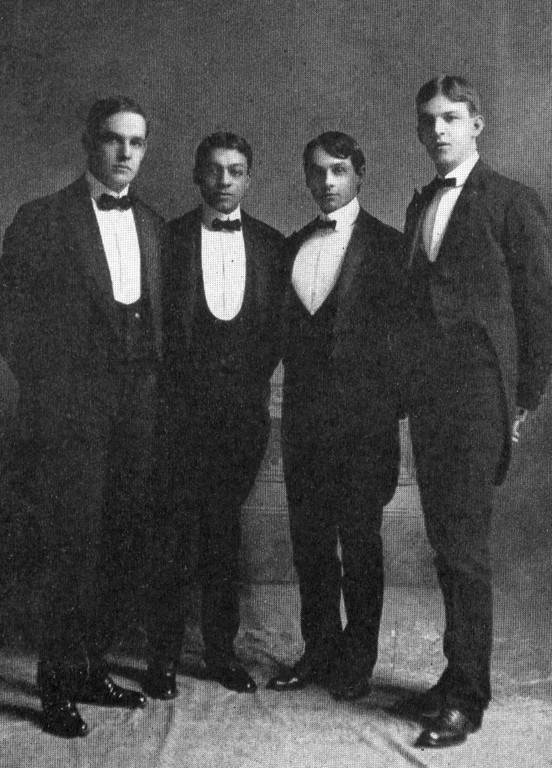 Calvin H. Waller is considered the first Black graduate of Penn State. The native of Macon, Georgia, graduated in 1905 with a bachelor of science degree in agriculture.
At the time, relatively few black students enrolled at state colleges and no official records indicated the racial identities of students during the time Waller was enrolled. However, Penn State identifies Waller as the first Black graduate.
Waller enrolled in 1899 and while at Penn State, he was president of the Glee Club and an associate editor for the campus yearbook, La Vie. He also was a member of the Alpha Zeta agricultural fraternity and the natural history club.
After graduation, Waller joined the faculty at Prairie View State College in Texas, considered one of nation's finest agricultural colleges for African Americans. Waller became well known to Black farmers throughout Texas. working with them to adopt modern agricultural practices.
He also led the extension movement for Black Texans for more than 20 years. His work led many political figures in Texas to accept Black agricultural and home economic agents. The staff expanded to 85 men and women in 51 counties. Waller held the position until his death in 1941.
Although Waller was a groundbreaker, black students did not enroll in significant numbers at Penn Stare until after World War II. Mildred Settle Bunton was the first black woman graduate, earning a degree in home economics in 1932.
The Bunton-Waller Fellowship, which provides financial support to undergraduate students with high academic performance and who contribute to the ethnic, cultural, or socio-economic diversity of the Penn State student body, is named in honor of Bunton and Waller.
Marinique Rolle
---
Sources:
Bezilla, Michael. Penn State: An Illustrated History. University Park, PA: Penn State University Press, 1985.
"Penn State Honors First African American Graduate and Family." Penn State News, October 28, 2002.
---
First Published: August 22, 2021
Last Modified: September 26, 2021