The David House is a historic dwelling in Snow Shoe that is now the home of a museum to preserve the history of the Mountaintop Area.
The two-story clapboard house was built on North Fourth Street in the late 1880s by the Lehigh Valley Coal Co. to provide housing for workers. It was one of about 10 constructed for the company's workers. The house had a living room, parlor and kitchen/dining room downstairs and three bedrooms upstairs.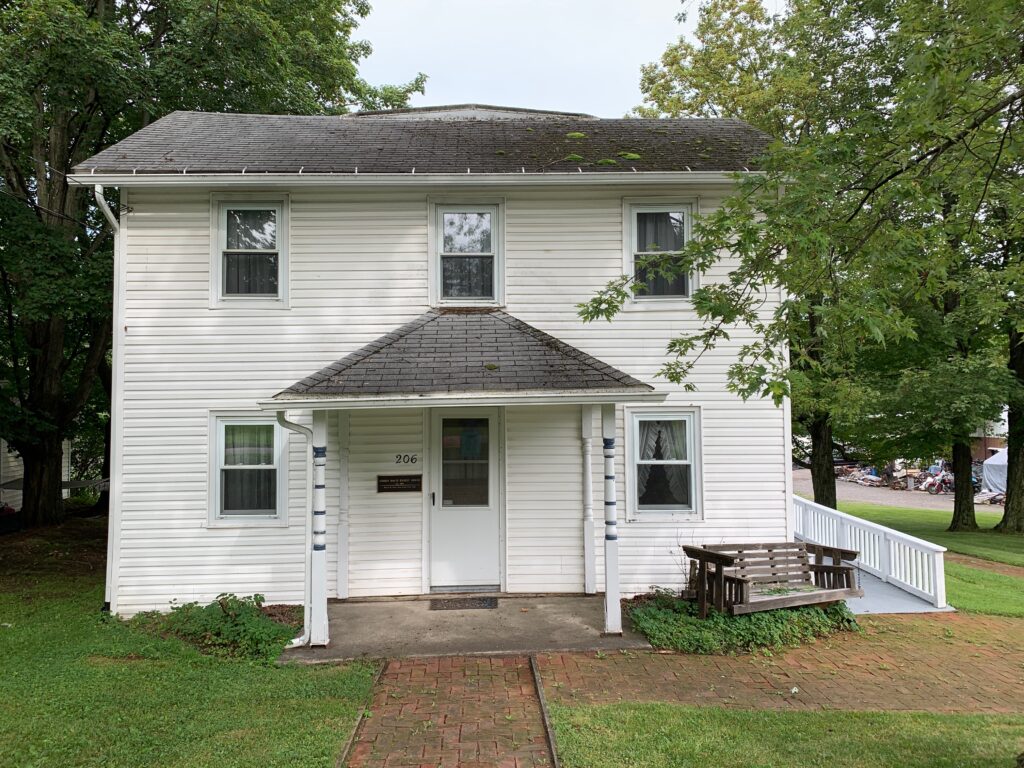 Jenkin R. David, a telegraph operator for the company, moved into the house, and when the company later downsized, he purchased it. David later started his own small coal company and ran the business from the house.
He and his wife, Sophia Morgan David, raised their family in the home. One of the couple's children, Vivian, moved to New Jersey to teach school. However, she loved the Mountaintop Area and regularly returned to the house in the summer and on holidays.
In 1988, the David family donated the home to the Lions Club for use as a museum. It opened to the public in 1996. Since then, the Lions David House Heritage Museum has become independent and is operated by a board of directors and volunteers.
The house maintains the preserved parlor and furnishings of Vivian David's home. The downstairs includes a public reading room and local history room. The upstairs rooms display donated memorabilia, photographs, maps, and books on various subjects including schools, churches, businesses, organizations, military, and sports in the Snow Shoe area.
The museum is open Wednesdays from 2 to 4 p.m. and Saturdays from 10 a.m. to noon April through November. Off-hour and off-season visits can be arranged by appointment.
---
Source:
Lions David House Heritage Museum. https://www.david-house-museum.org (Accessed July 17, 2021).
Finlayson, Jean. The Snow Shoe House, 1990.
---
First Published: August 4, 2021
Last Modified: June 14, 2022