Eagle Ironworks was one of Centre County's major family enterprises for a century and the last cold-blast charcoal iron establishment to close in Pennsylvania.
Roland Curtin and Moses Boggs built Eagle Forge along the Bald Eagle Creek downstream from Milesburg in 1810. Though the men had no experience in iron making, all the essential raw materials were available in the area, and iron forges had been operating successfully in the county for two decades.
Eagle Forge initially bought pig iron from local iron furnaces, including Logan Furnace and Centre Furnace. However, Curtin wanted to build a blast furnace to produce his own, and this required land with iron ore and land with timber to make into charcoal to fuel the furnaces.
Curtin bought hundreds of acres in Spring, Boggs, and Howard townships. Later, Eagle Furnace was erected one mile and a half south of Eagle Forge. After Curtin bought Boggs' share of the enterprise in 1815, the Curtin family operated Eagle Ironworks for the next 107 years.
Eagle Ironworks benefited from Curtin's relationship with Andrew Gregg, who became his father-in-law in 1814. The former senator and a group of associates formed what eventually became the Central Bank of Pennsylvania. Curtin was the first customer and later became a director of the bank.
Over time, he built a "village" that included a family mansion, worker housing, a gristmill, a company store, and a school. In 1828, Curtin formed a business association, Roland Curtin & Sons, with his three older sons. The following year, he began building the county's second rolling mill. Rolling mills, equipped with "puddling furnaces," were replacing forges that converted pig iron into wrought iron because they were more efficient. Curtin later started a second iron works called Martha Furnace, about fifteen miles up Bald Eagle Creek.
During the early 1830s, Eagle Ironworks employed as many as 200 full and part-time workers, including charcoal makers, miners, ironworkers, craftsmen, drivers, and sundry workers. However, it was becoming increasingly clear that Curtin was deeply in debt. He was forced to sell various properties, including Martha Furnace. In 1848, Curtin conveyed most of the remaining enterprises to his six sons.
The second generation of Curtins revived the ironworks. By 1863, the Bald Eagle Valley Railroad was completed to Curtin Village and a station built to load iron onto trains. Nearby, the Curtins built a two-story store, the Eagle Emporium. Although Roland Curtin's six sons jointly owned the ironworks, Constans and John, operating as C&J Curtin, ran the business. They built Pleasant Furnace close to Eagle Forge.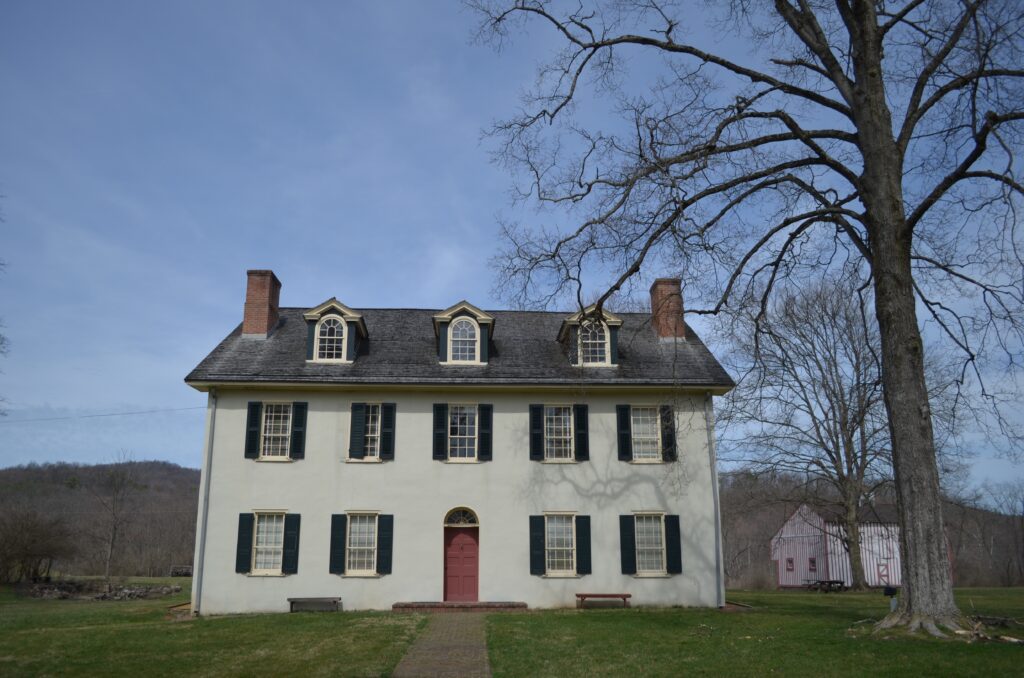 As Eagle Ironworks prospered in the next two decades, the Curtins paid off their debts. However, the iron industry was shifting to cheaper coal to power its furnaces. The cost of shipping coal to Centre County was too high, so the ironworks continued to use charcoal but struggled to compete.
By the time, the third generation of Curtins took over operation of Eagle Ironworks, charcoal iron production was in steep decline. Harry Curtin managed the business with help from his brothers and cousins, but by 1890 the company was drowning in debt and had to cease operation. In 1899, the family found financial backing to reorganize the business and reopen. Harry Curtin died unexpectedly ten years later and one of his sons, Hugh Laird, took over.
By this time, the charcoal-iron industry was in its final throes. During World War I, there was a brief boom for iron, but in 1921 a fire destroyed the last furnace. When it closed in 1922, Eagle Ironworks was the last charcoal-iron operation in Pennsylvania.
Ford Risley
---
Sources:
Eggert, Gerald G. The Iron Industry in Pennsylvania. Camp Hill, Pa., 1994.
Eggert, Gerald G. Making Iron on the Bald Eagle: Roland Curtin's Ironworks and Workers' Community. University Park: Penn State Press, 2000.
---
First Published: May 20, 2021
Last Modified: December 1, 2022