The University Club, often known simply as the UClub, is a social organization founded in 1908.
Until it was demolished in 2022, the club's three-story building was a landmark in State College. The club contracted with Penn State in 1910 to construct the red-brick building on West College Avenue.
The University Club was founded by a group of faculty members who wanted an organization that would foster a sense of community between the school and State College. The building hosted the club's activities, and the room upstairs were rented to faculty, staff, and students on short-term leases.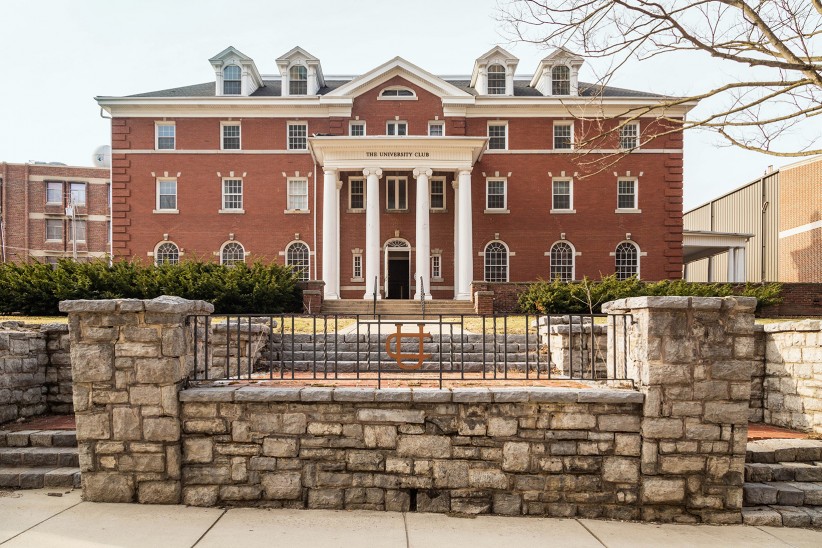 The club later purchased the land from Penn State with the deed giving the university the right of first refusal should the club later sell the property.
Dr. Irwin L. Foster, a professor of romance languages, spearheaded the University Club's founding and was the first president. Dr. Edwin E. Sparks, president of Penn State at the time of the club's creation, was a charter member and represented the relationship between the club and university.
Later, President Ralph D. Hetzel frequented the club during his tenure as president of Penn State from 1927 to 1947. He and his wife attended dinner parties and hosted events at the club.
As the club matured, it assisted with the transition and assimilation of international students in numerous academic disciplines, especially the sciences and engineering. Through improved housing accommodations and networking for local community support, the club symbolized the keystone between State College and Penn State.
Despite the club's faculty-led origin, State College residents currently dominate the membership. The activities offered by the club create opportunities for the State College and Penn State communities to collaborate in an intellectual environment.
Although no longer offering residential accommodations, the club has evolved into an organization that reflects the diversity of its surrounding neighborhood and its community outreach.
Due to financial struggles and the impact of the COVID-19 pandemic, the University Club building and property was sold to Penn State for $4.07 million. Penn State officials said the building was too costly to renovate, so it was demolished.
Today, club members continue to meet for social events at various locations, but the offices are housed downtown.
Lauren Mazzatesta & John Kotz
---
Sources:
University Club archives.
Rushton, Geoff. "108-Year-Old University Club Building Destroyed," StateCollege.com, September 30, 2022.
Spencer, Cindy. "Scholars and Bull Sessions: A History of the U-Club," Town & Gown Magazine, May 1982.
---
First Published: September 28, 2023
Last Modified: December 2, 2023